We headed east out of New York and back into Massachusetts to Lenox, where we did a self-guided tour of Edith Wharton's house, called The Mount.
Edith Wharton (1862-1937), was an American writer who liked to portray people of the Gilded Age (1870-1900) and wrote about the morals of that time. She is credited as publishing over forty books in forty years. Her three most famous books are
The Age of Innocence
,
The House of Mirth
, and
Ethan Frome
. At the age of 59, she was the first woman to win a Pulitzer Prize in Literature for
The Age of Innocence
.
She was not only a novelist, she wrote eighty-five short stories, three books of poetry, and eleven non-fiction authoritative books on architecture, design, and travel. She spoke French, German, and Italian, and many of her books were translated into French. She developed a new aesthetic that became the foundation for the interior design profession in the United States.
Ms. Wharton designed the Mount and had it built in 1902. The property includes the house, stables, a greenhouse and formal gardens. Here are some selected pictures that we took of the house and grounds, which reflected her fine taste.
When World War I broke out and many people left Paris, she took up residence in a Paris apartment and did her best to support the French. She opened a sewing workroom for unemployed women, set up hostels for refugees, created an employment agency, and after visiting the trenches within the war zone, she wrote and published articles in support of the war effort. In 1916, she was even awarded the Legion of Honour, in recognition of her work.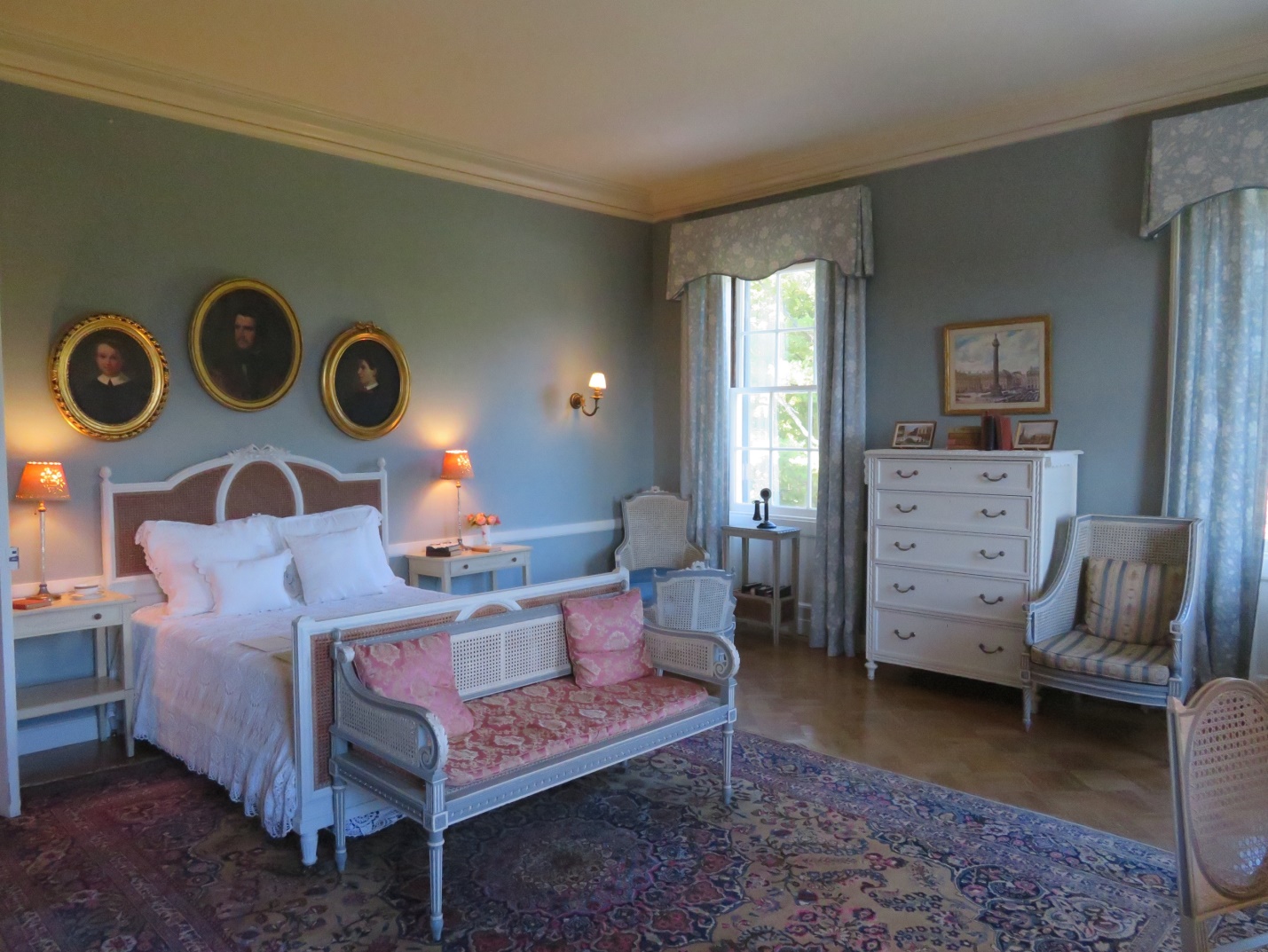 We toured all three levels of the house and then walked out back to see the gardens. There was a fantasy side to her creativity and there still resides a dragon in her gardens, as well as lovely floral beds and fountain.