There are parts of U.S. history we seldom think about, but some have been so influential that they should be more closely remembered. This is the case with the Erie Canal, and the Erie Canal Museum tells us why.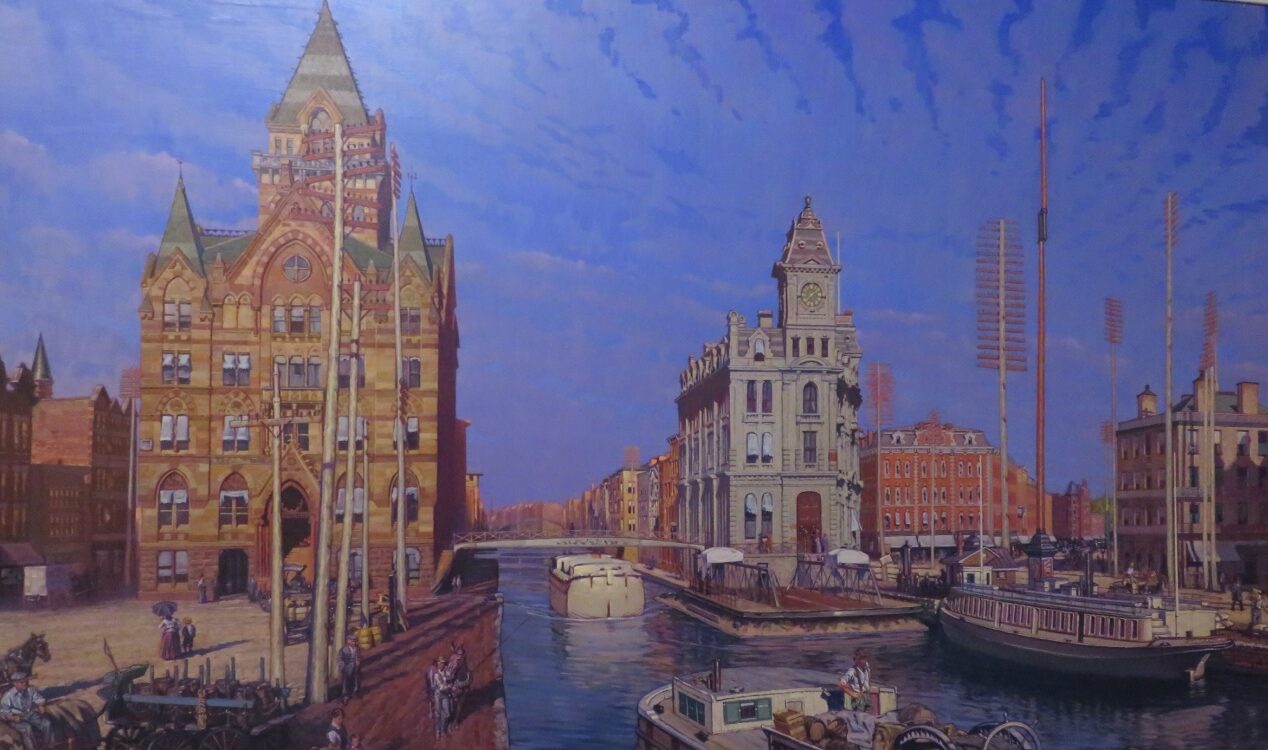 Located in downtown Syracuse, the museum is housed in the Weighlock Building, which operated as a lock that weighed the boats, in order to determine how much a boat's toll would be. Built in 1883, it is the only surviving weighlock building.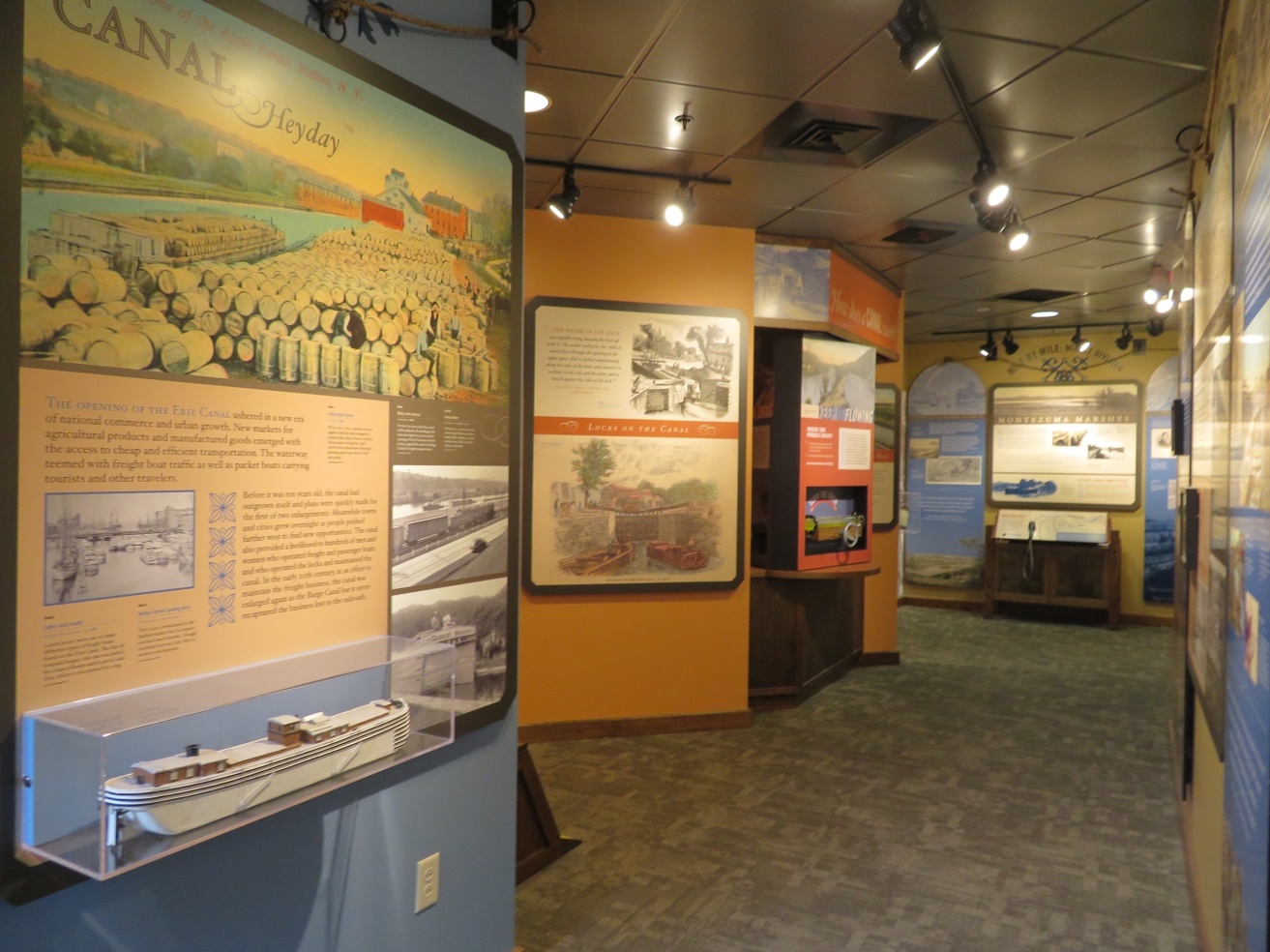 Within the museum, opened in 1962, one can learn about the canal's engineering and its significant contribution to commercial shipping, connecting the Great Lakes to the Atlantic Ocean. Reading ahead to learn about the museum, we felt we needed to visit it. A gentleman inside greeted us and gave us a nice introduction. He pointed outside a window to a byway and bridge where the canal used to be open and in service. Now, this lock has been built over and filled in. The canal was very narrow.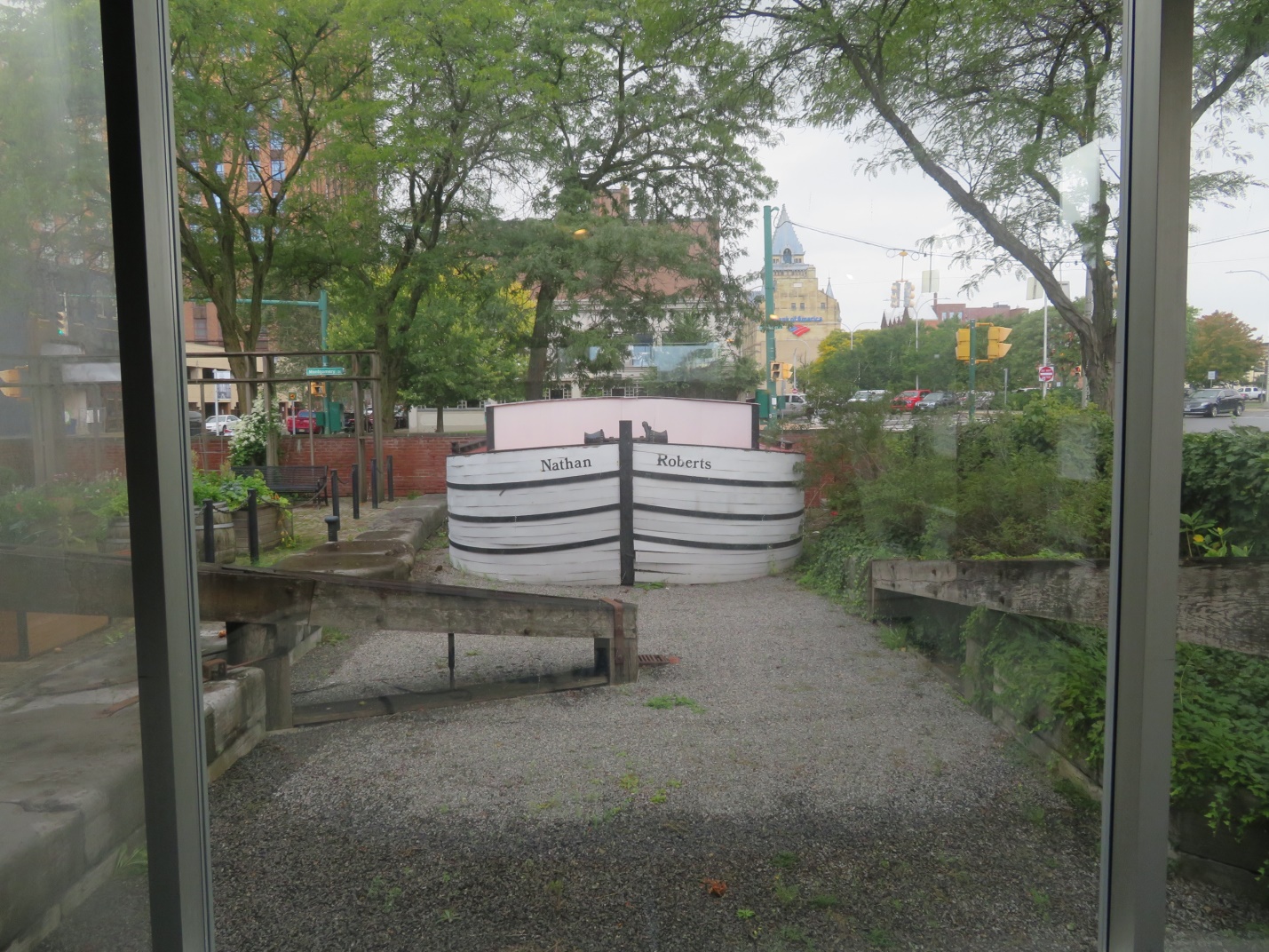 We followed the green taped arrows on the carpet, which wound around the exhibit halls and read the info on the history of the canal. The museum holds a boatload of information on the canal's accomplishments. The Erie Canal was the first navigable waterway that ran from Lake Erie to the Hudson River.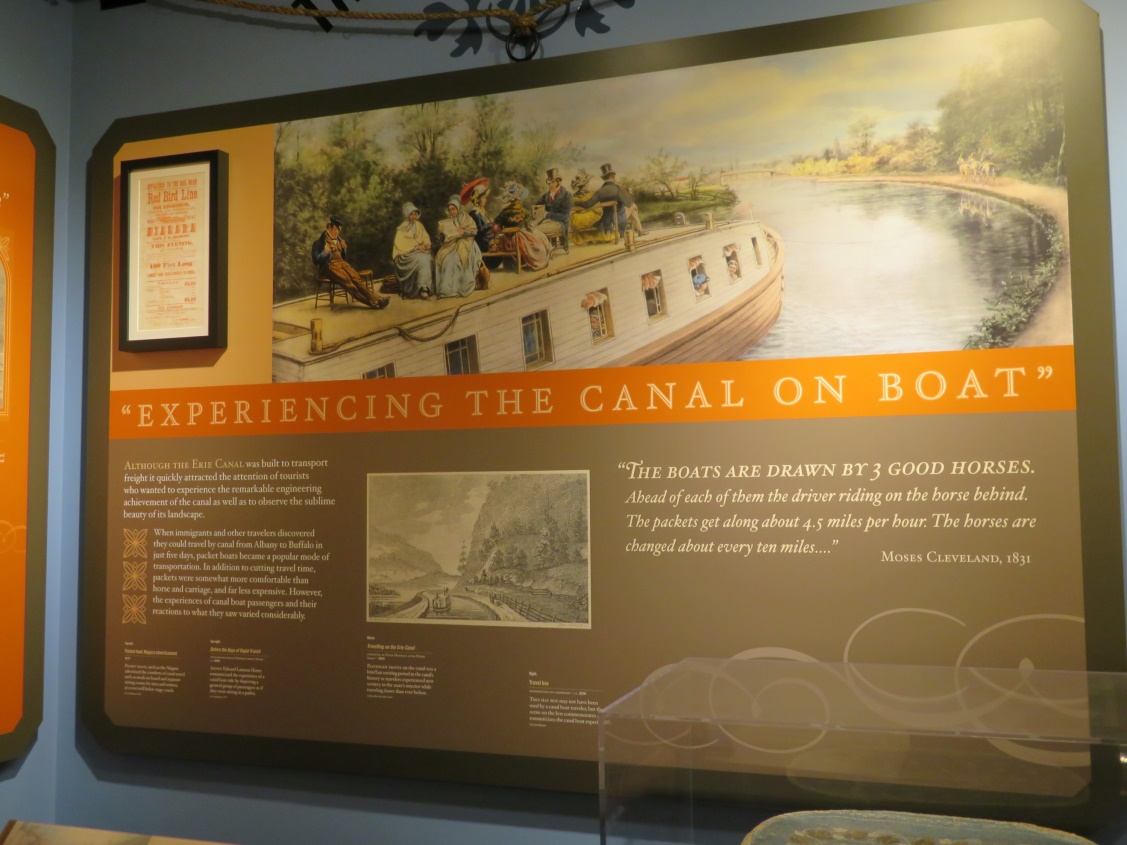 Dubbed "the Nation's First Superhighway," it allowed the entire Great Lakes region to grow and prosper by bringing goods and people across the Appalachians. Building began in 1817 and was completed eight years later. Within a year, revenues had paid for the cost to build it. Thus, it was declared a civil engineering success.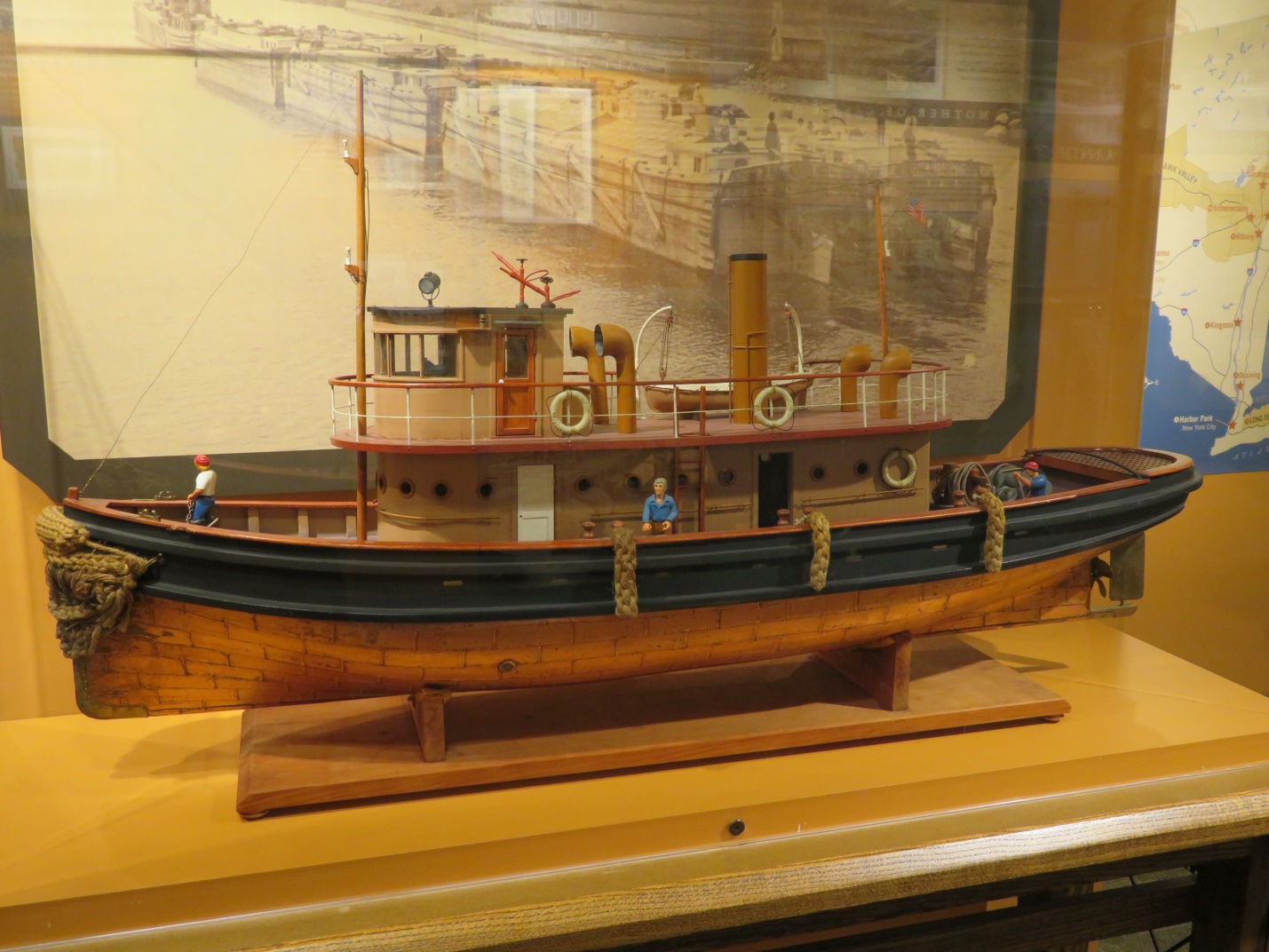 The canal was the second longest in the world, covering 363 miles, was forty feet wide and four feet deep. Now, it is 351 miles long, 120 feet wide and twelve feet deep. With thirty-four locks, it rises and falls with a 565 foot difference. These days, since other more proficient means of commercial transports have come into use, the Erie Canal waterway is used for recreational purposes.
A part of the museum is dedicated to showing how life was along the canal with its different businesses and entertainments. Small sets were built to show a bank, a tavern, a general store and a theater.