One of the landmark properties in upstate New York is the Oneida House. Its history is marked as once being a utopian religious and perfectionist community that lasted from 1848 to 1880. The founder, John Humphrey Noyes, contested the social mores of his day and sought to render a commune dedicated to a more cooperative living and working ethic. Having previously read about the history of this unique assemblage, it was of interest to my husband and I to visit where it all began. With learning about the organization opening up part of its building to B&B guests, we decided to take the opportunity of a brief stay. Guests are also given the opportunity to tour the building and grounds for free.
The approach to the house is sweeping with a large green lawn in contrast to the dark red brick of the expansive three-story building, which exhibits a combination of Italian and Gothic revival architecture with some Victorian details. It originally included several buildings that became interconnected, three of which were residential buildings, plus an assembly hall, totaling 93,000 square feet. When walking up to the front building one sees a sign that asks for donations to continue their ongoing renovations. Once inside, a table displays a range of literature, and a door to the left opens to the gift shop and where one checks in.
A woman greeted us and once we said that we had booked a room in their B&B, she took our credit card for the stay. She suggested that we first take a look at the exhibit across the hall to get an overview of Oneida's history. We were familiar with the group's views on shared ownership, marriage, the raising of their young, and also about their form of polyamory and male control of ejaculation to prevent unwanted impregnation. We found that the explanation of their early practices were well accounted, along with all the rest of their ways of living.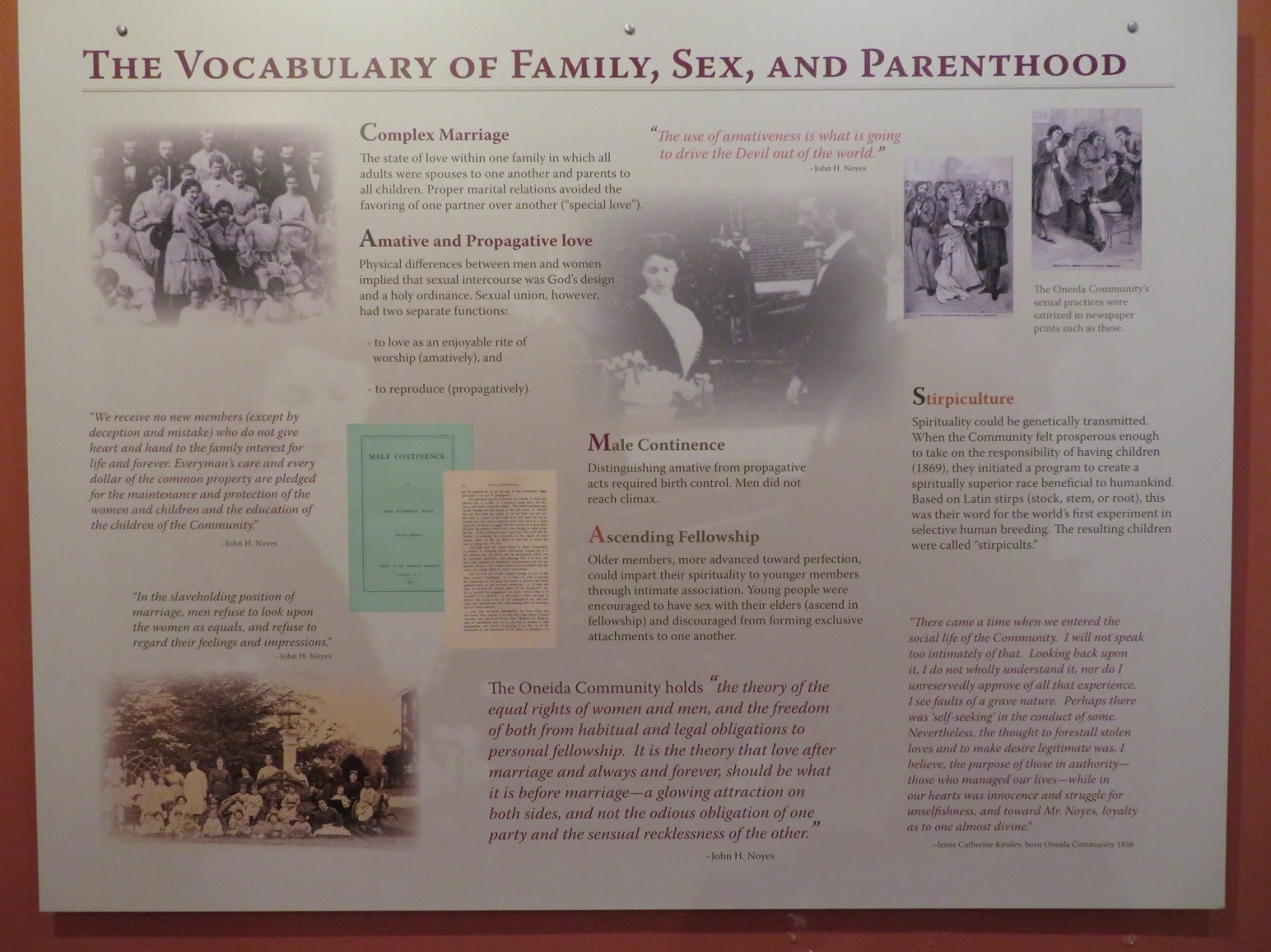 When we had completed reading that introduction, the woman escorted us down several halls to come to a part of the building where guests stayed. She showed us a large bright and airy room with a high ceiling. The walls were white, but all the wood framing and even the heating unit were painted a sky-blue, and the carpet was a dark blue. The king size bed was a type of wooden slay bed, with a Yaxley-like paneled headboard, curved sides and a low footboard. The bathroom was also large and tiled. Both rooms had very tall windows that faced a large grassy lawn and trees. A continental breakfast was included, but not full meals. One is also gifted with a hardcopy of Pierrepont B. Noye's book, My Father's House.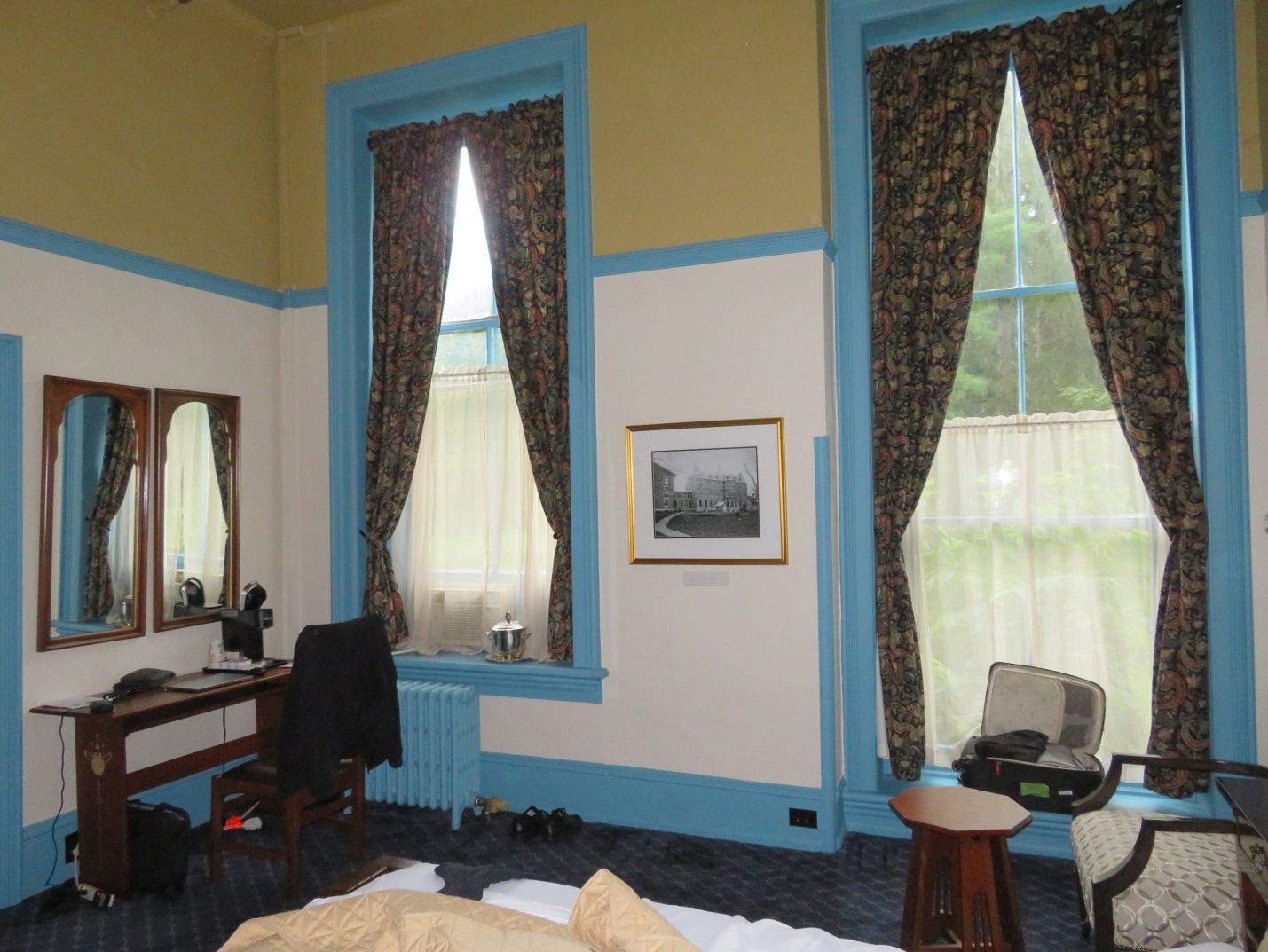 The next morning we went on the self-guided tour, which is allowed every day between 10:00 and 3:00, with the help of a handout to guide us. There were many rooms that served as an example of what the old Oneida house once looked like. A room showed the first industry that the Oneida workers participated in, that of making animal game traps, sewing silk clothing and canning fruit preserves.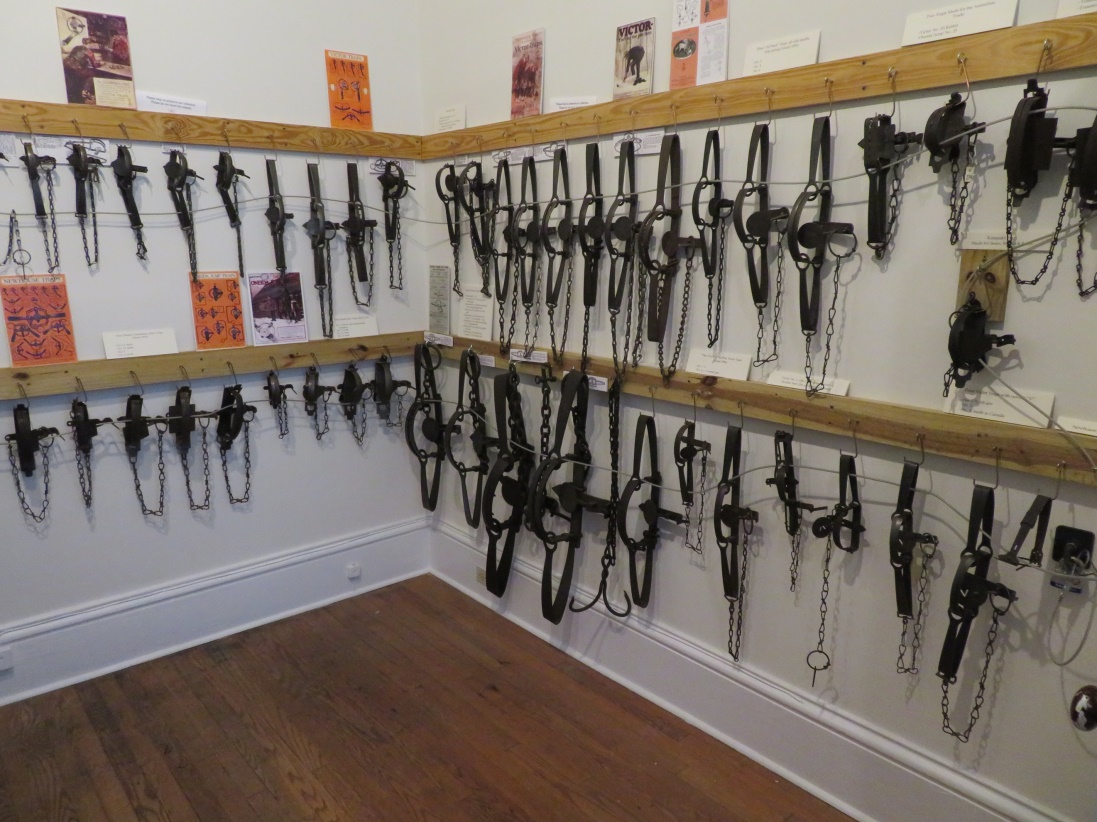 Then there was the Big Hall.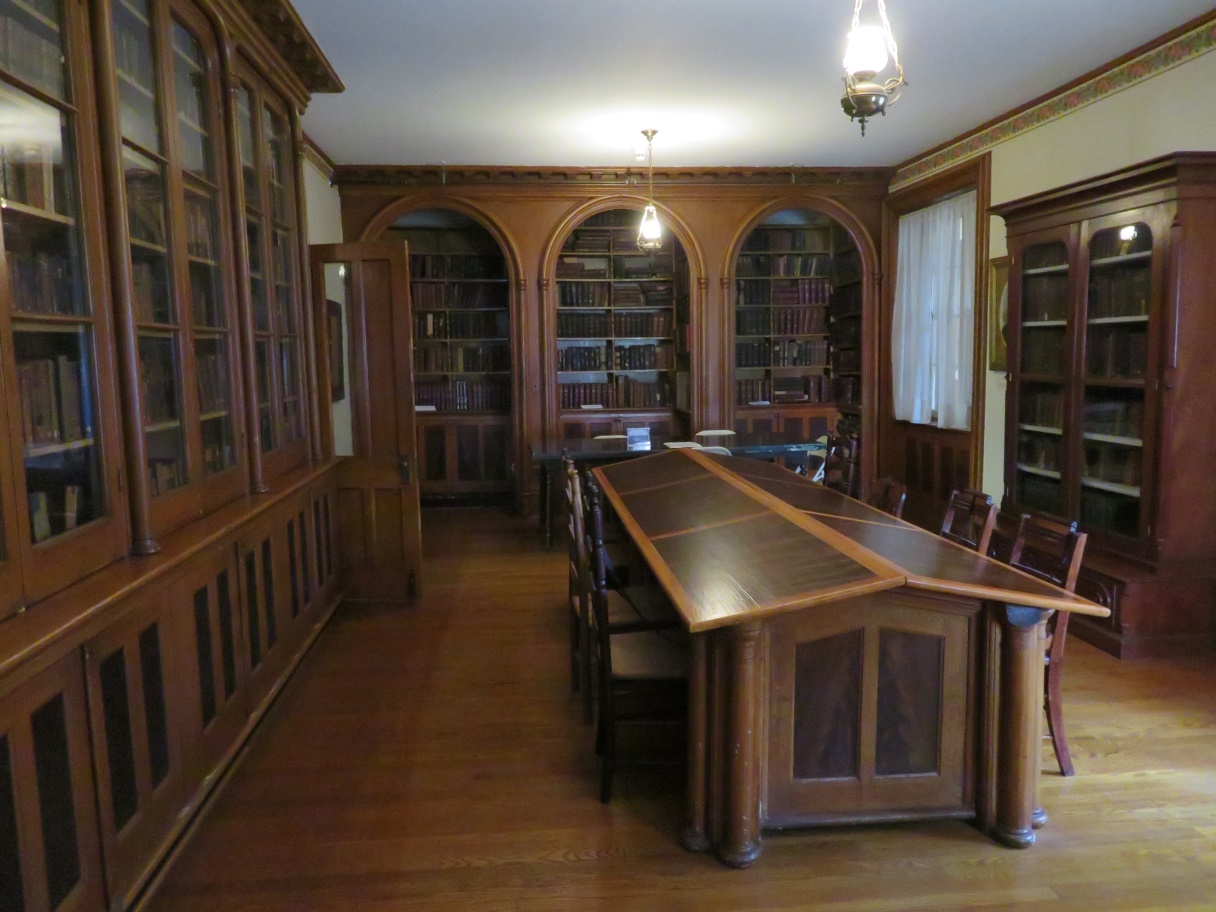 The children's wing contains the nursery and nursery kitchen. A room showed the quilts they made, textile tapestry weavings, and their clothes, especially the pantalettes that the women wore. The community library had two rooms. One was very impressive with large dark wooden shelves, filled with several thousand books. The other more community oriented for browsing and relaxing.