Saratoga Springs is known for several things: for its mineral springs, the Saratoga Race Course and thoroughbred horse racing track, as well as its Performing Arts Center, so with a slogan of "Health, History, and Horses," it's understandable that their welcoming sign would be a man on a horse.
It was late September, so much of the horse attractions were closed for the season, and besides, our interests did not lay there. Today our destination was the Saratoga Springs Spa State Park, but only a small part of it. The park is very large, being 2,379 acres. Within that area are the mineral springs, the bath and spa houses and the Performing Arts Center. We entered one of the many entrances to the park, found a parking spot near the center and started out walking to find some of the many places where water naturally comes out of the earth.
The Mohawk tribes were attracted to this land for hunting, and they believed that the springs had healing powers. In the mid-1800s, Saratoga became popularly known as a health destination with many bathhouses and mineral spas that sprang up, and are still open to the public. There are 18 public mineral springs in town. Some of the smaller tufa springs, and one mineral geyser can be seen during the walk down the half-mile trail along the Geyser Creek. Early carbonated soda companies capped off some of these waters for their flavored bottled sodas, but were eventually shut down, due to their overuse and causing the geysers to cease flowing. Only years after the soda companies went away, did the waters return.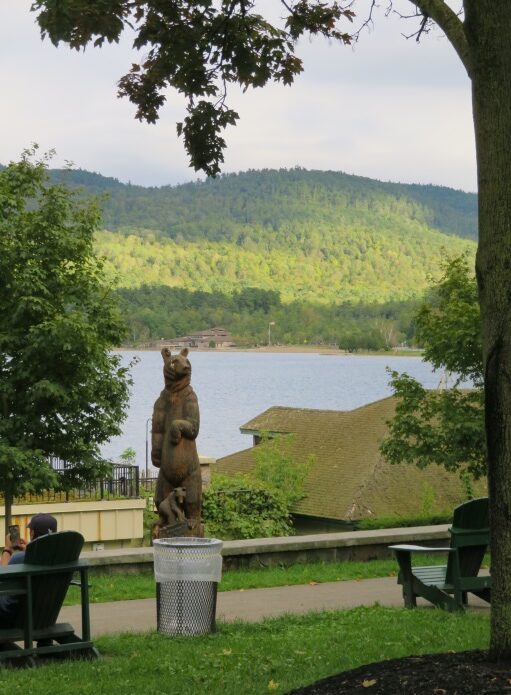 There are many lovely spots to sit and look at the central lake. A bear statue is there, though no live bears are anywhere around anymore.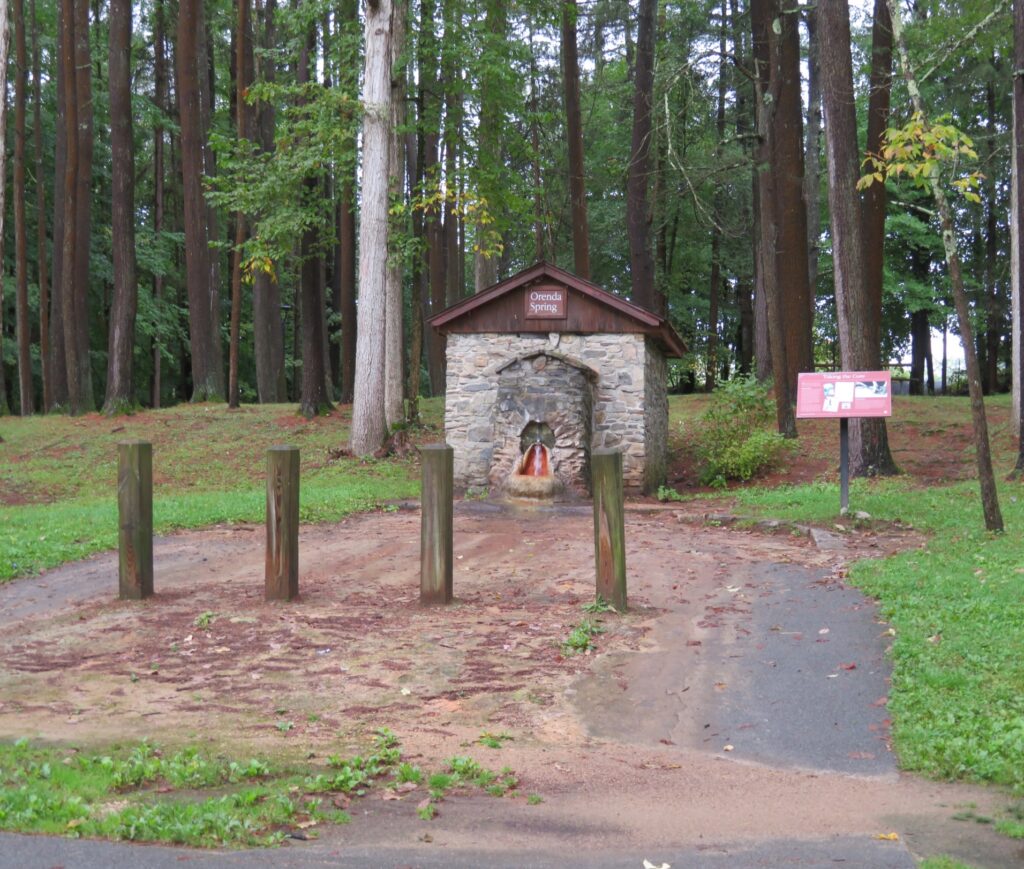 Our first fountain, which was really more of a trickle, was bright red, due to the iron in the water.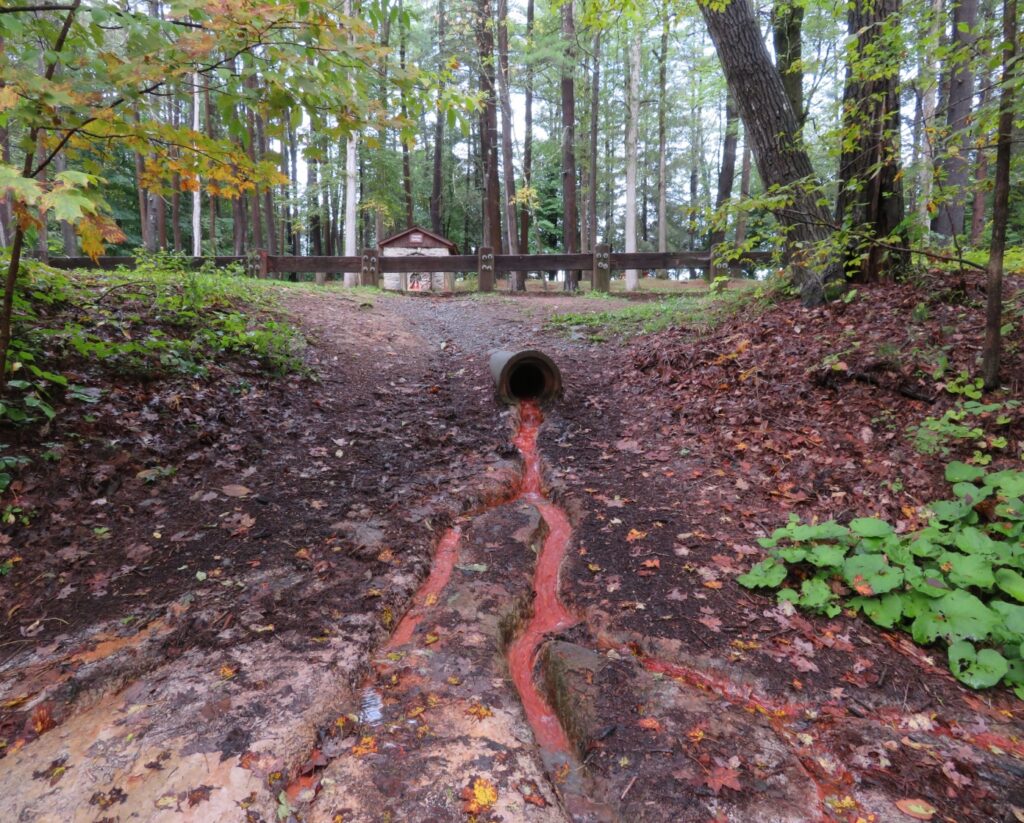 And across the road was an outlet where that same spring ran out, like rivulets of blood.
Most "geysers" are small that spit up or spit out. We followed the trail this rivulet took all the way to the middle of the creek. In the next picture you can just see where the water spilled over a cement dyke.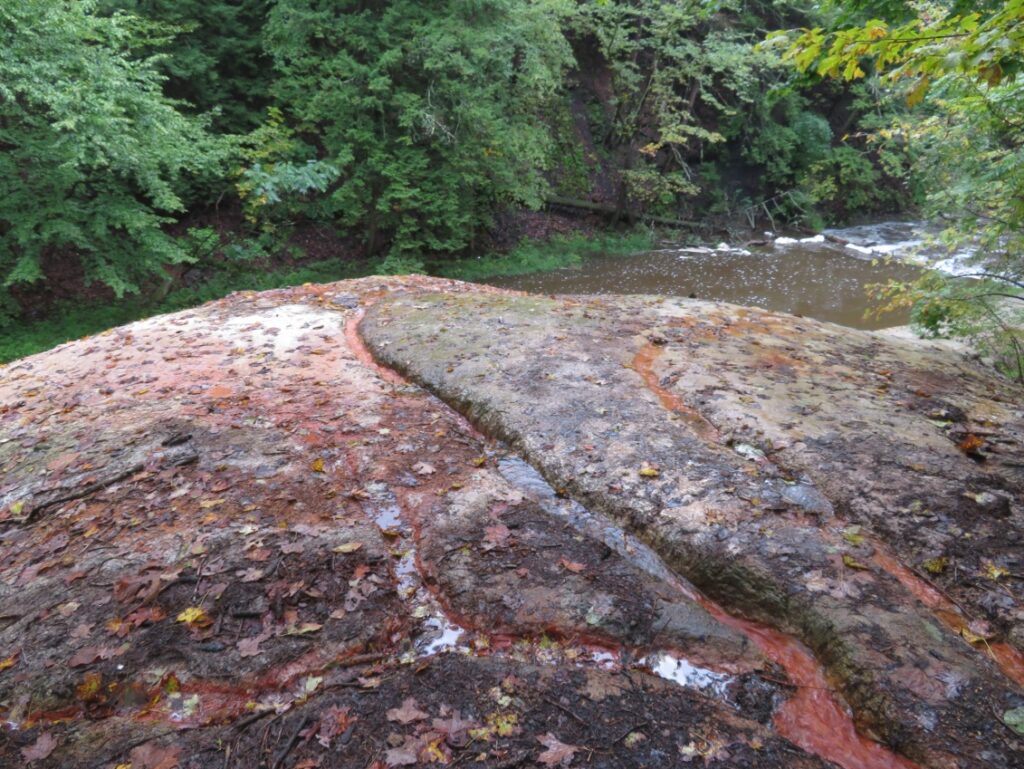 Geyser Creek runs through the park and since it had been raining, it was running pretty high and wide.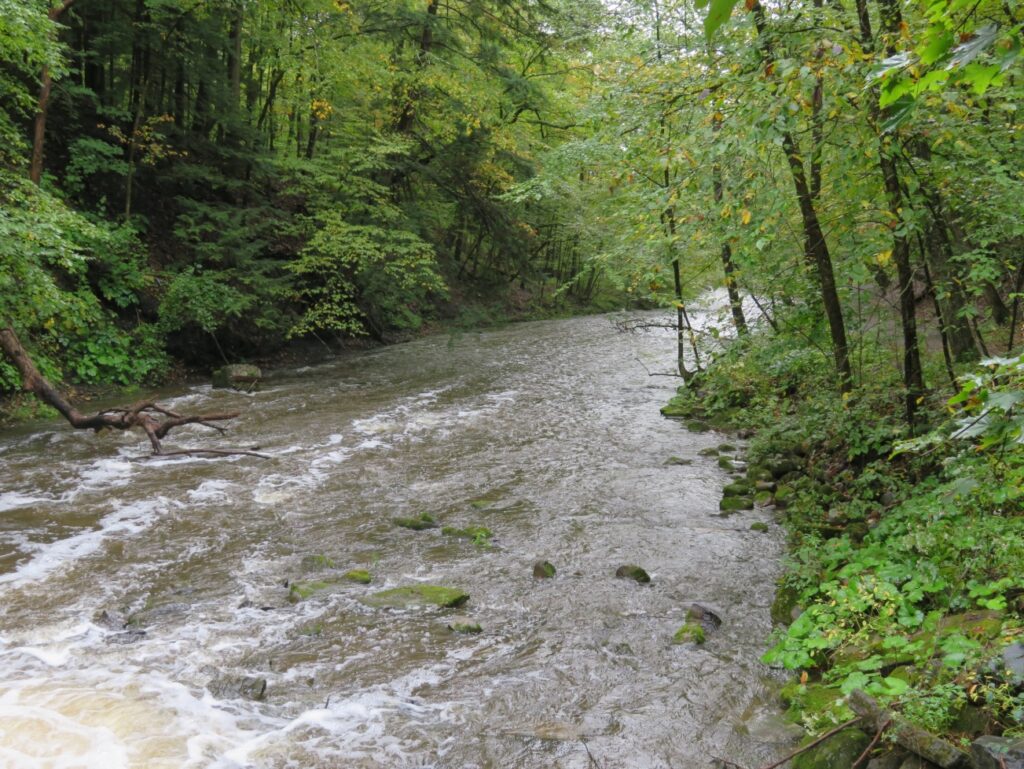 A 1/2 mile path along one side of the creek had walkers and joggers.