My husband was surprised when I suggested that we check out the Corning Museum of Glass in Corning, but he obligingly purchased our tickets online. We arrived to find that parking for the museum is located a block away and paths lead up to the museum. When we arrived it was raining and walking up the slight incline of the hill would have soaked us. But luckily for us, there was a free shuttle that runs every fifteen minutes from a very nice welcome center, and the shuttle delivers visitors to covered stops at both the Corning Museum of Glass and to the Rockwell Museum a few blocks away. One can buy tickets for both museums at the same time. The parking lot even has EV charging stations.
Over 50,000 objects representing more than 3,500 years of history are on display. We wandered through room after room for more than two hours, amazed at the immensity of the collection and we were astounded with what can be produced by glass.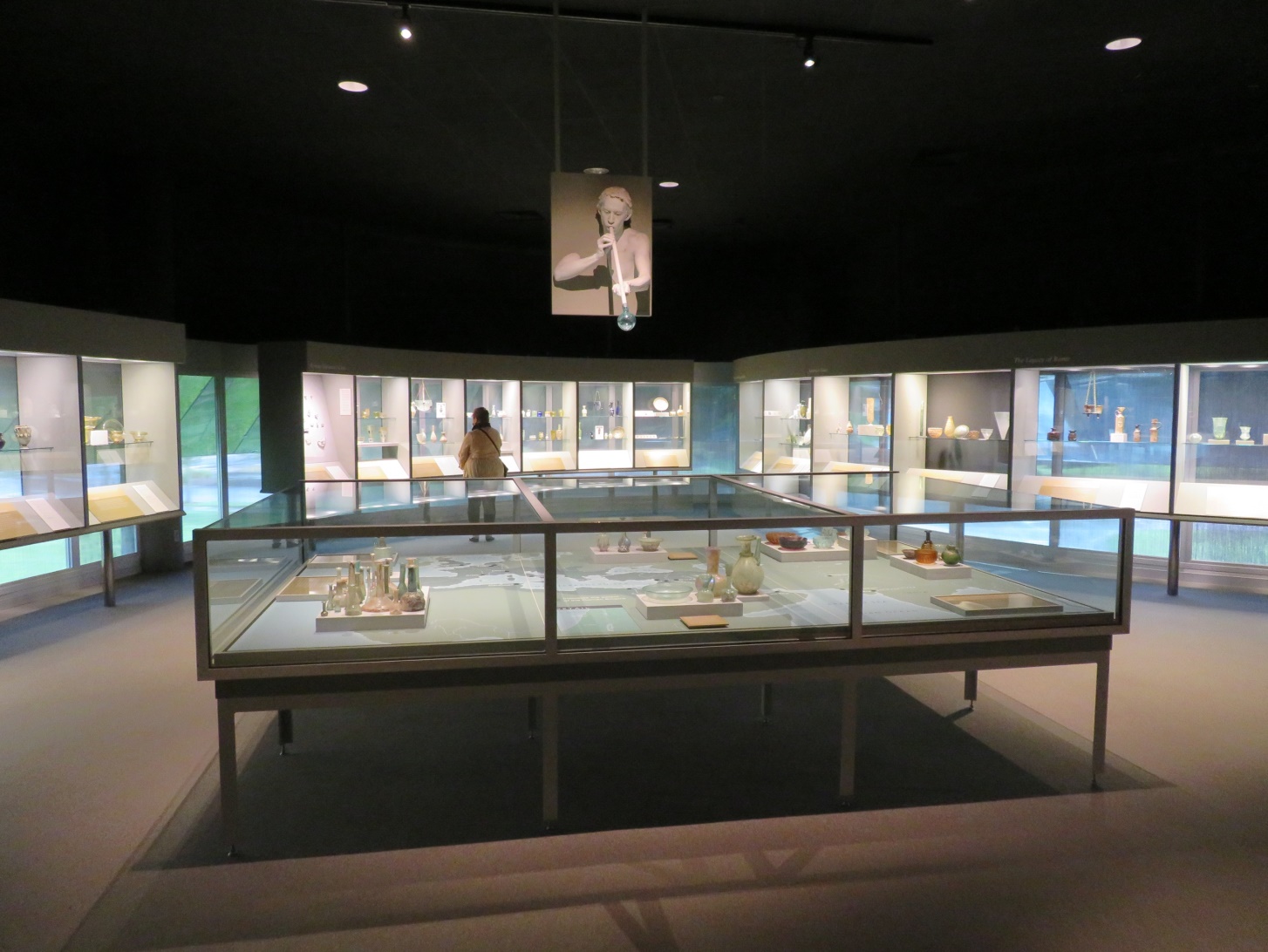 We began with the Contemporary Glass Galleries, featuring over seventy works.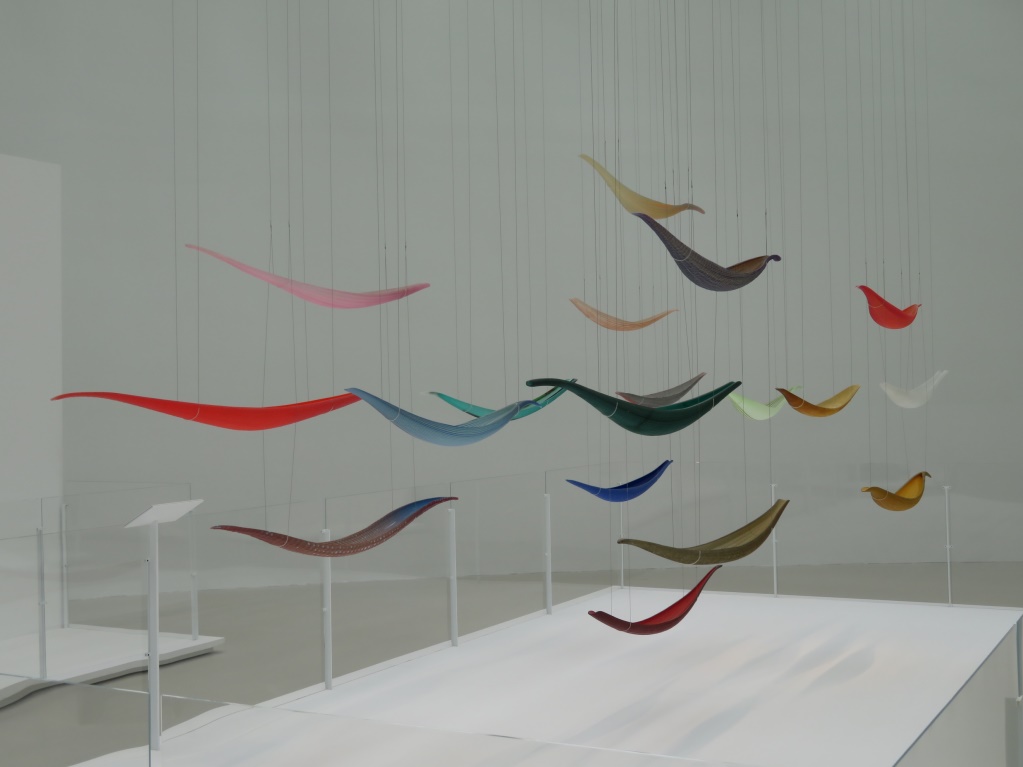 Here are two modern renditions of a dancing woman and a spikey rabbit.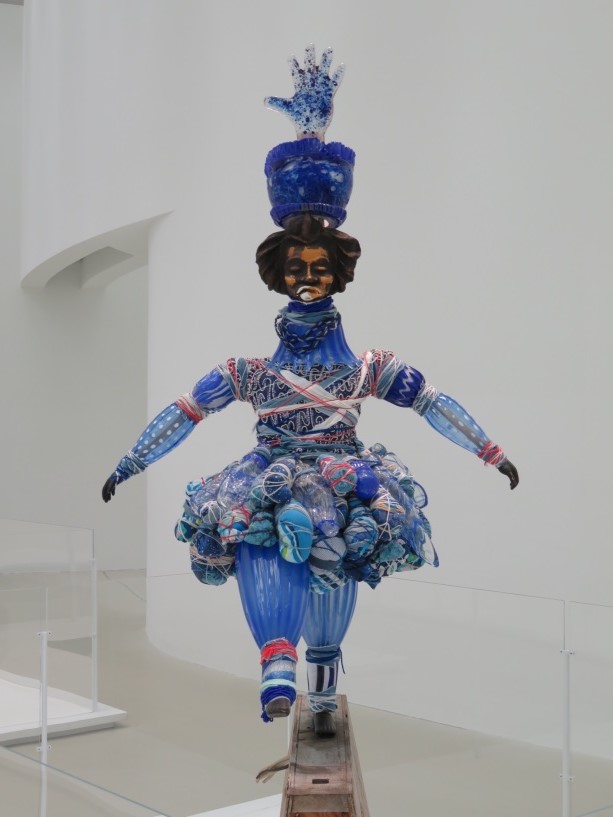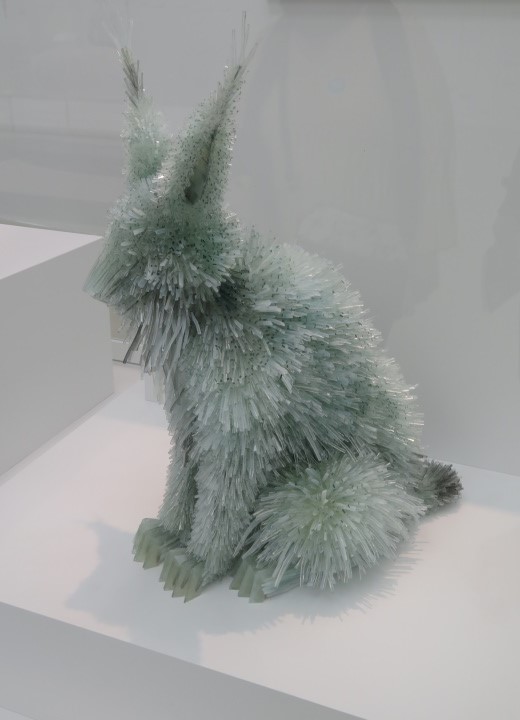 This particular glass piece showed an astral body or spirit rising up.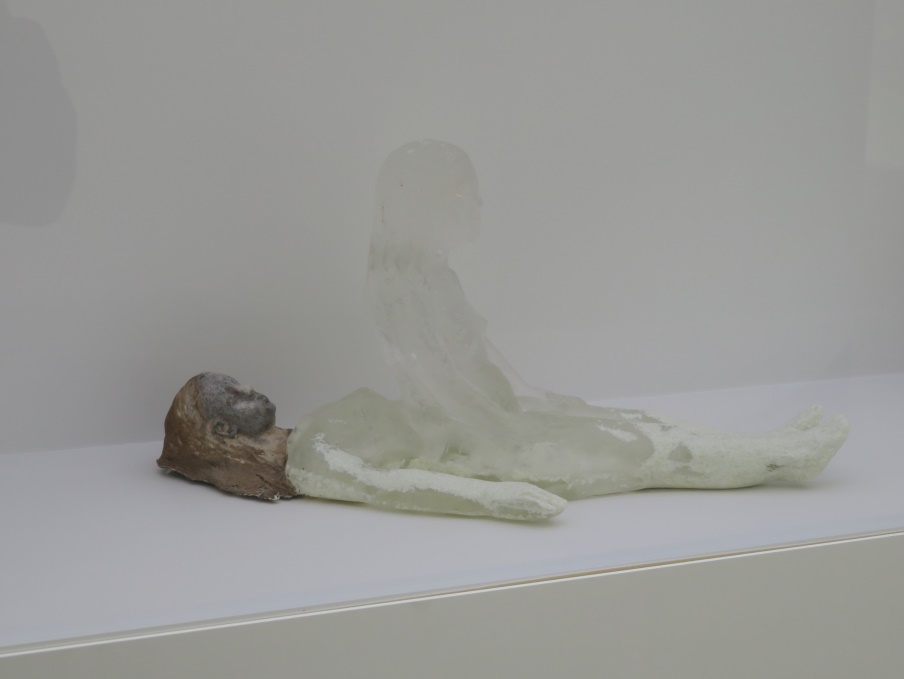 Of most interest was their huge exhibit of thirty-five Centuries of Glass, beginning with ancient pieces, thousands of years old. The following shows an Egyptian giving homage, a pendant from Assyria, a painted head from Tunisia, an ancient figure of Venus, a 1st century C.E. Satyr, and an ancient glass flask.
The Corning Glass Works begun displaying in 1951 on its 100th anniversary. But it is not just a museum, it houses the world's foremost library on glass, and offers one of the top glass working schools in the world. The television show about glass blowing, called "Blown Away," has the show's winning pieces on display. The exhibits offer a world of history from an ancient time when our ancestors first learned to work with the versatile material, to the most innovative and modern technological and scientific works. All the while creating an art, a craft and a science all its own. The Museum also offers a place for glass artists to exhibit their works.