Little did we know that there was a National Bottle Museum, and were surprised to discover that it was in the town of Ballston Spa, where we were visiting. We patiently waited outside in our car for their 10:00 a.m. opening on a Wednesday, and luckily we were there that day, as they are closed from Sunday to Tuesday.
We went in and were met by Meg Stevens, the interim director, who gave us an introduction and a tour of the building's two-stories. One entire wall rose to the high ceiling with white shelves filled with historic, mostly 1800 bottles of all kinds. Over 3,000 bottles were on this wall alone, in a rainbow of colors.
Meg explained why the National Bottle Museum was created and its mission: "It was to preserve, research, and exhibit bottles and objects related to bottle making. To educate the public regarding the historical importance of the bottle industry, and its economic and socio-cultural impact on the daily lives of Americans. Visitors are offered guided tours, access to an extensive research library, offered an opportunity to view videos on glass making techniques, and ways to locate old bottles. The Museum offers educational presentations to historical societies, social groups, schools, colleges, and service organizations, at no cost to the public."
Another section of the museum had a collection of medical bottles as well as apothecary jars and medical instruments. Included on display was a large and page-worn vintage pharmacy book under a class case, shown below on the lower right.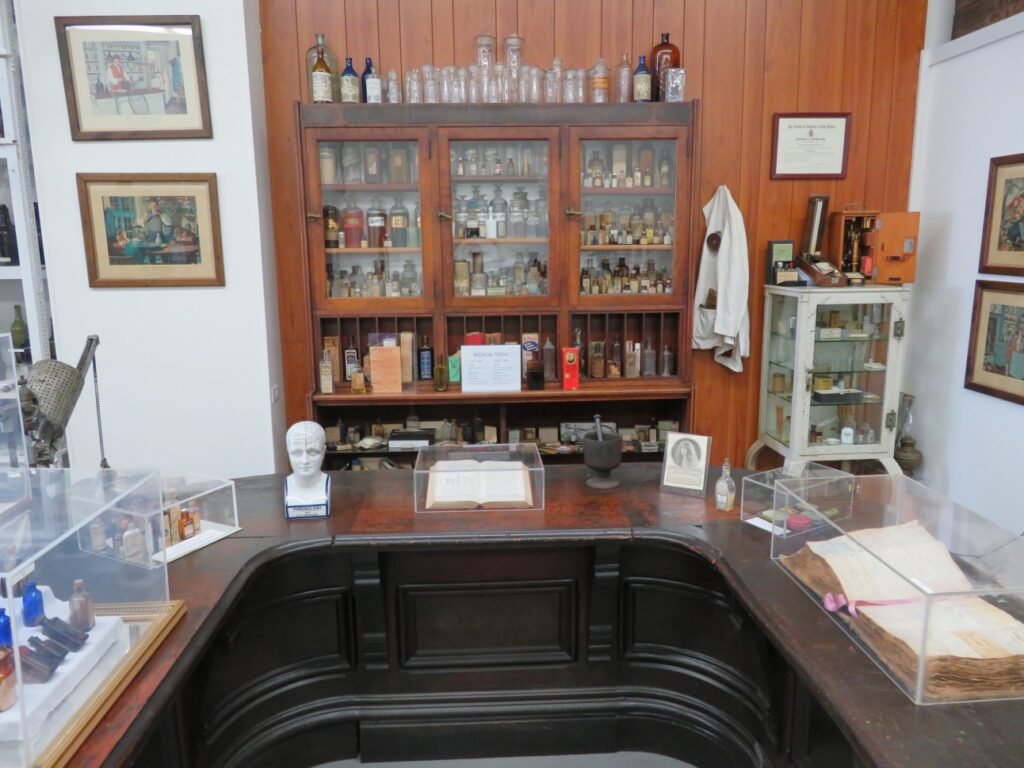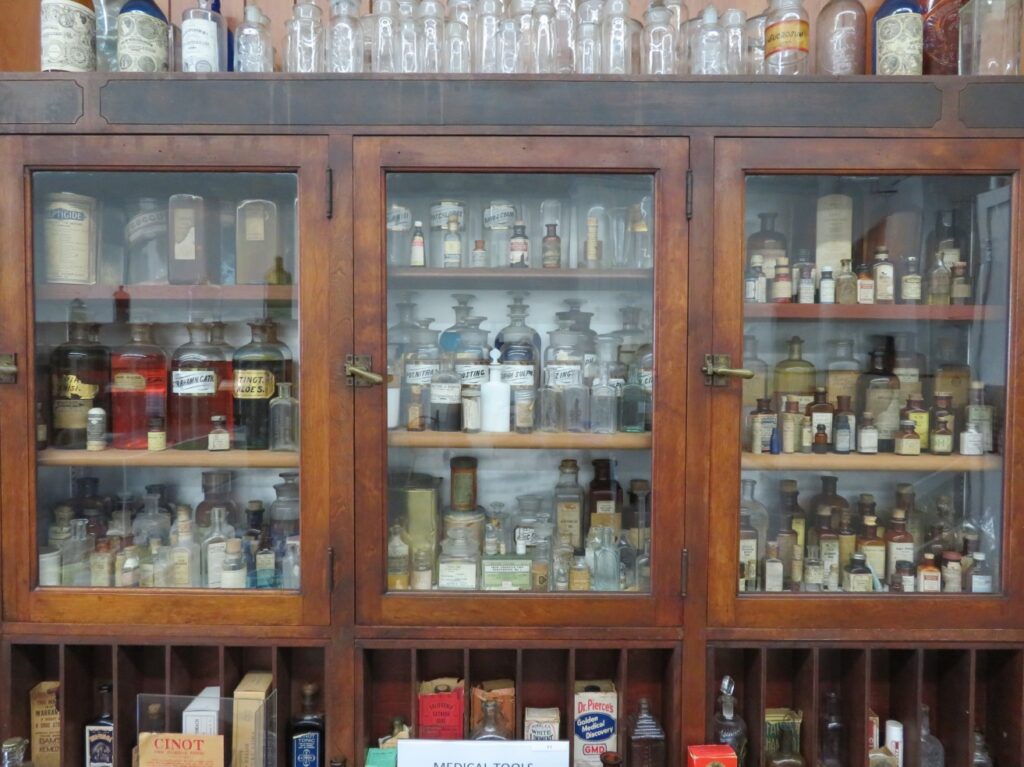 In Saratoga County, during the mid 1800s, millions of glass vessels were needed to bottle the county's mineral waters. The rich and famous as well as the un-well, from all over, came for cures to both bathe and drink the waters. Hundreds of people were employed, using hand tools and their lungs to blow glass.
There were cases that had bottles that held beers, wine, and distillations.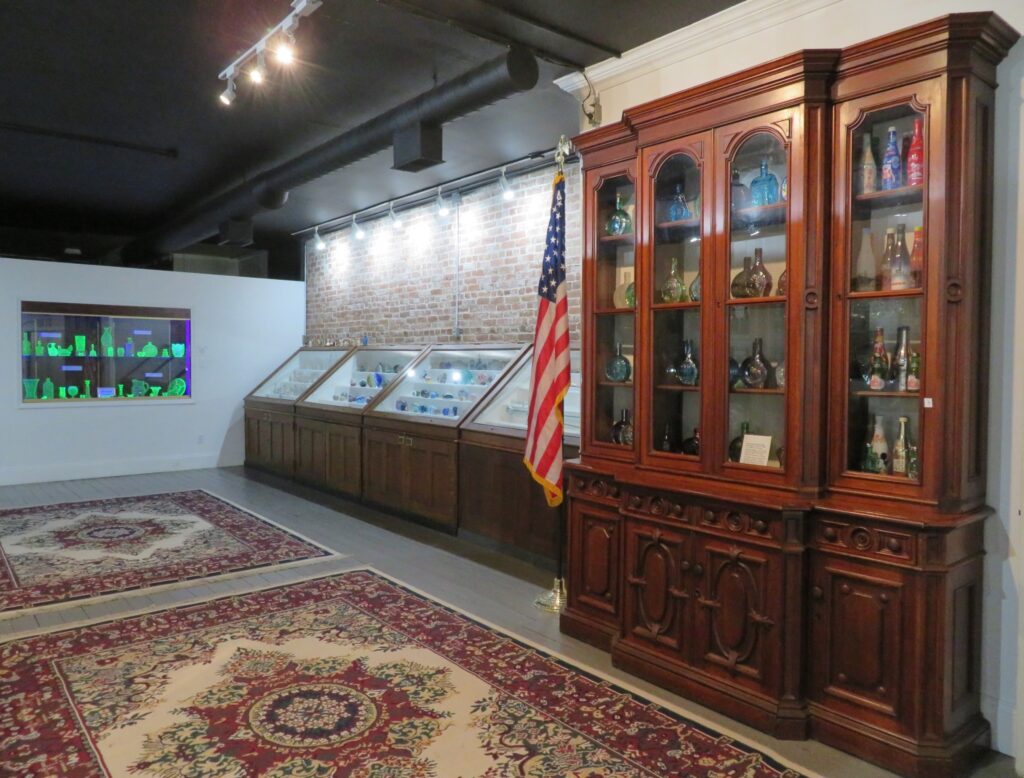 In addition to glass bottles, were other items made of glass. An entire display held paper weights, and another showed personal hygiene items.