When we drove into the town of Ticonderoga via Highway 22, we saw a sign that said "Star Trek Experience". I thought that maybe it was a Trekkie gift shop. We had lunch at a diner and saw the building across the street.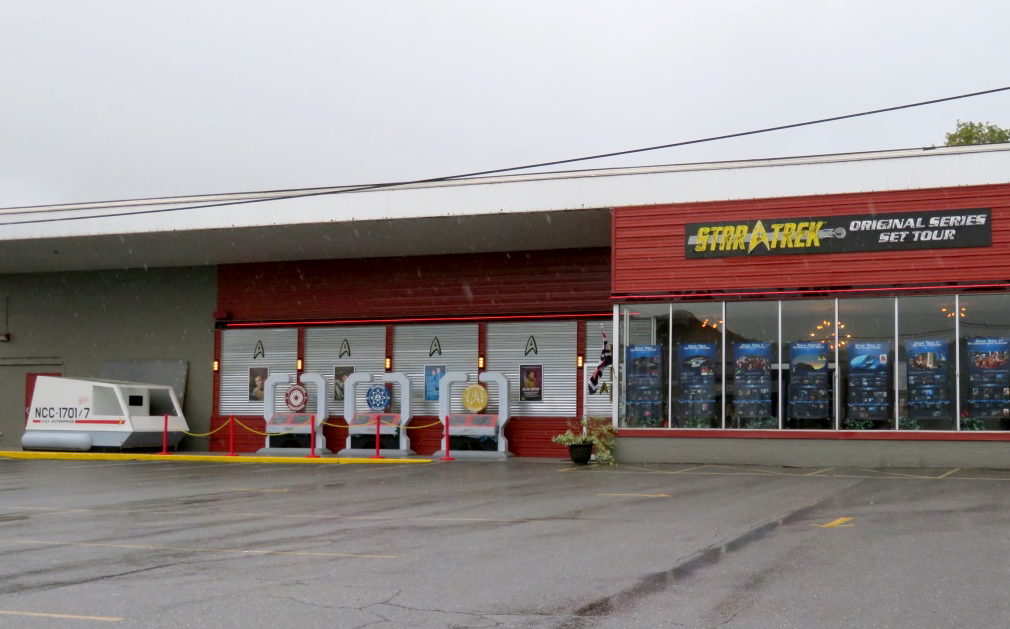 So we decided "to go where millions have gone before," and it turned out to be the biggest surprise on our trip. We entered the Star Trek exhibit and tour, joining a tour group that had just begun and followed the crowd. Inside the converted old grocery store warehouse, we learned, is the only exact copy of the interior of the show's starship Enterprise, outside of the original studio.
The guide, a young man who knew everything about the show's run, would tell us the story behind a certain prop or room, or hallway, various camera angles, how things were made and changed for different shows.
Every room was expertly put together with painstaking authenticity.