Traveling through Massachusetts, my husband and I decided to stop in Lenox and visit a Jacobean Revival mansion called Ventfort Hall. It was built during the period of time between the Civil War and the First World War, known as the Gilded Age (1870-1900). Lenox was the socialite place to be in the Berkshires during this time, and Ventfort Hall was one of seventy-five homes built in the area.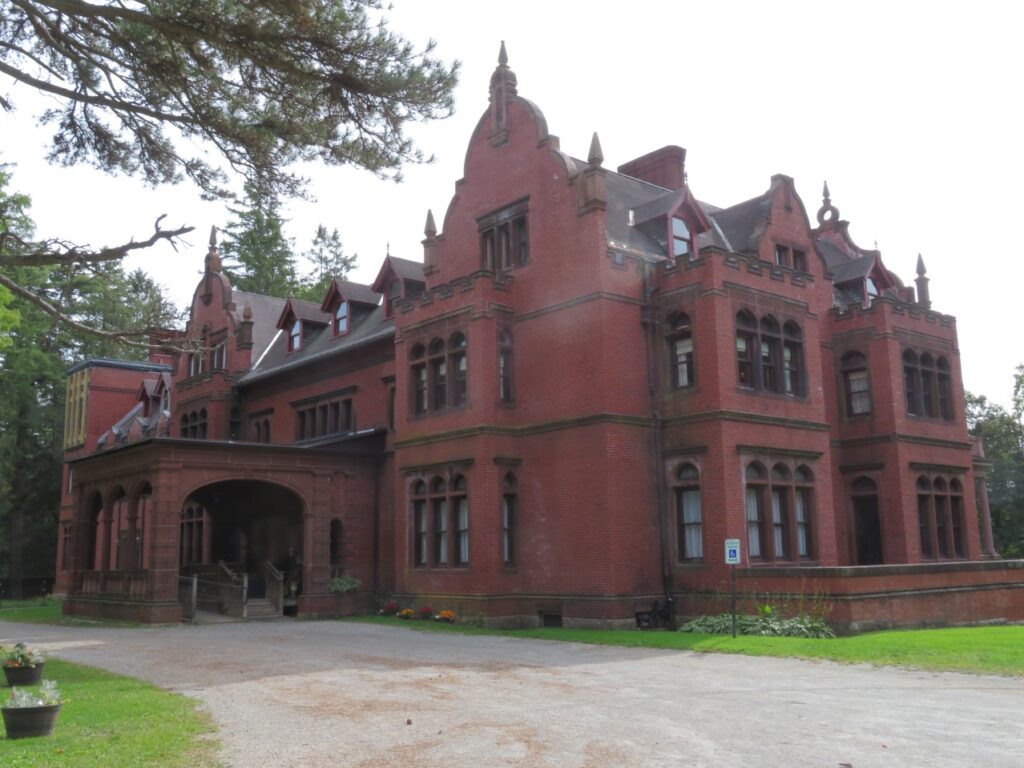 Ventfort Hall has an interesting past. Sister and brother, Sarah and John Pierpont (J.P.) Morgan, each inherited a few million dollars from their father. Sarah married George Hale Morgan in 1866. (He was part of the Morgan family tree but distantly related.) J.P. became a banker, invested wisely and became the richest man in America. Sarah and George purchased the property in 1891 with a small house on it, which was torn town so that the architectural company of Rotch & Tilden, could build a new house. When Ventfort Hall was completed in 1893, it became their summer home.
Hailed as "one of the most beautiful homes in Lenox," it had 28 rooms, 15 bedrooms, 13 bathrooms and 17 fireplaces. Furnished in the period style, it has a soaring three-story great hall, elegant salon with coffered ceiling, paneled library, a formal dining room with glassware, her bedroom, servants bedroom, and child's room. It was designed with all the latest modern amenities; of ventilated bathrooms, gas and electric light fixtures, an elevator, burglar alarms and central heating.