From Chapter 17 of The Thelemic Cookbook: Cooking with Correspondences by Lita-Luise Chappell
Stuffed Roast Pork and Cider Cream Sauce with Cauliflower and Parsnip Mash
This flavorful and moist, sliced spiral of pork roast goodness is stuffed with all the seasonings of the season: parsley, sage, rosemary and thyme, along with onion, celery, prune and apple, and is served over a buttery cauliflower and parsnip mash. The cider sauce drapes all in perfection.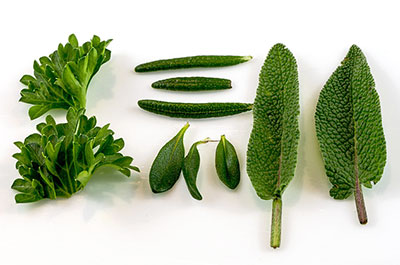 Pork and Stuffing Ingredients:
3 pounds boneless pork loin roast, rolled and tied
2 cups yellow onion, minced
2 cups celery, minced
¼ cup fresh parsley, chopped
1 tablespoon garlic, minced
2 tablespoons dried sage
2 tablespoons dried thyme
1 tablespoon dried rosemary
1 cup prune butter
1 cup prunes, pitted and chopped
4 tablespoons butter, plus 2 tablespoons
1 cup applesauce
1 cup seasoned breadcrumbs
1 teaspoon salt
½ teaspoon white pepper
Mash Ingredients:
2 cauliflower heads, chopped
2 parsnips, chopped
½ cup milk or half & half
4 tablespoon butter
Salt to taste
Cider Ingredients:
2 cups pan juices
1 cup apple cider
1 cup heavy cream
1 tablespoon of mustard
2 teaspoons arrowroot
Directions:
In a large frying pan melt the butter and sauté the garlic and onion set aside. In a large mixing bowl place the applesauce, chopped prunes, garlic and onion mixture, parsley, rosemary, sage and thyme, the breadcrumbs, salt and pepper and mix well. If extra moisture is needed, add a teaspoon of apple cider. Roll into a log the width of the loin.
Heat the oven to 350ºF. (180ºC.) Unroll the pork loin and trim off any excessive fat. Spread ½ the bottle of prune butter out to cover the meat. Place the stuffing roll on top at one end and roll away gently, keeping as much prune butter from squeezing out as possible. Truss the meat roll closed with string. Place on an oiled, slotted grill over a baking pan and carefully place the roast on top. Brush the top and sides of the roast with 2 tablespoons of butter and more prune butter; and sprinkle with salt, more sage, rosemary and thyme. Remove the top rack in the oven and place the baking pan on the center rack. With a 2 cup measure carefully pour into the baking pan below the meat 2 cups of water. That helps prevent a grease fire and forms the base for the sauce. Bake the roast for 1½ hours.
While the meat roasts, make the cauliflower and parsnip mash. Prep the cauliflower and parsnips and then steam them together until soft, 10 to 12 minutes. Test to make sure the parsnips are soft. Drain and place into a medium bowl. Use a hand emulsion mixer with the milk, butter and salt to blend well. When the meat is done remove from the pan and place on a cutting board, covering it with foil and letting it rest for at least 15 minutes before slicing. Skim the oil from the pan juices and pour through a strainer into a saucepan. Add a cup of apple cider, the heavy cream, chicken stock and mustard. Dissolve the arrowroot in some cold cider, add it to the sauce, and whisk all until hot and thickened.
To serve individual plates, place a ½ cup measure of the cauliflower and parsnip mash on a plate. Place one thick slice of meat on a stylish angle, pour 2 ounces of sauce over the meat, and give a dash of paprika across the top with a sprig of fresh parsley.
Correspondences:
Parsnips are of earth, and breadcrumbs and dried thyme are air of earth. Garlic, mustard, rosemary, and white pepper are of fire, celery and onion are water of fire, and dried sage is air of fire. Pork loin is earth of water, butter, cauliflower, half & half, and heavy cream are of water, and arrowroot is air of water. Apple cider and applesauce are water of air, and prunes and prune butter as well as parsley are of air.