In the Finger Lakes district, we wanted to visit the Alpaca Farm at Cabin View Alpacas, just north of Trumansburg. We arrived just in time to take the 11:00am tour and learn all about alpacas.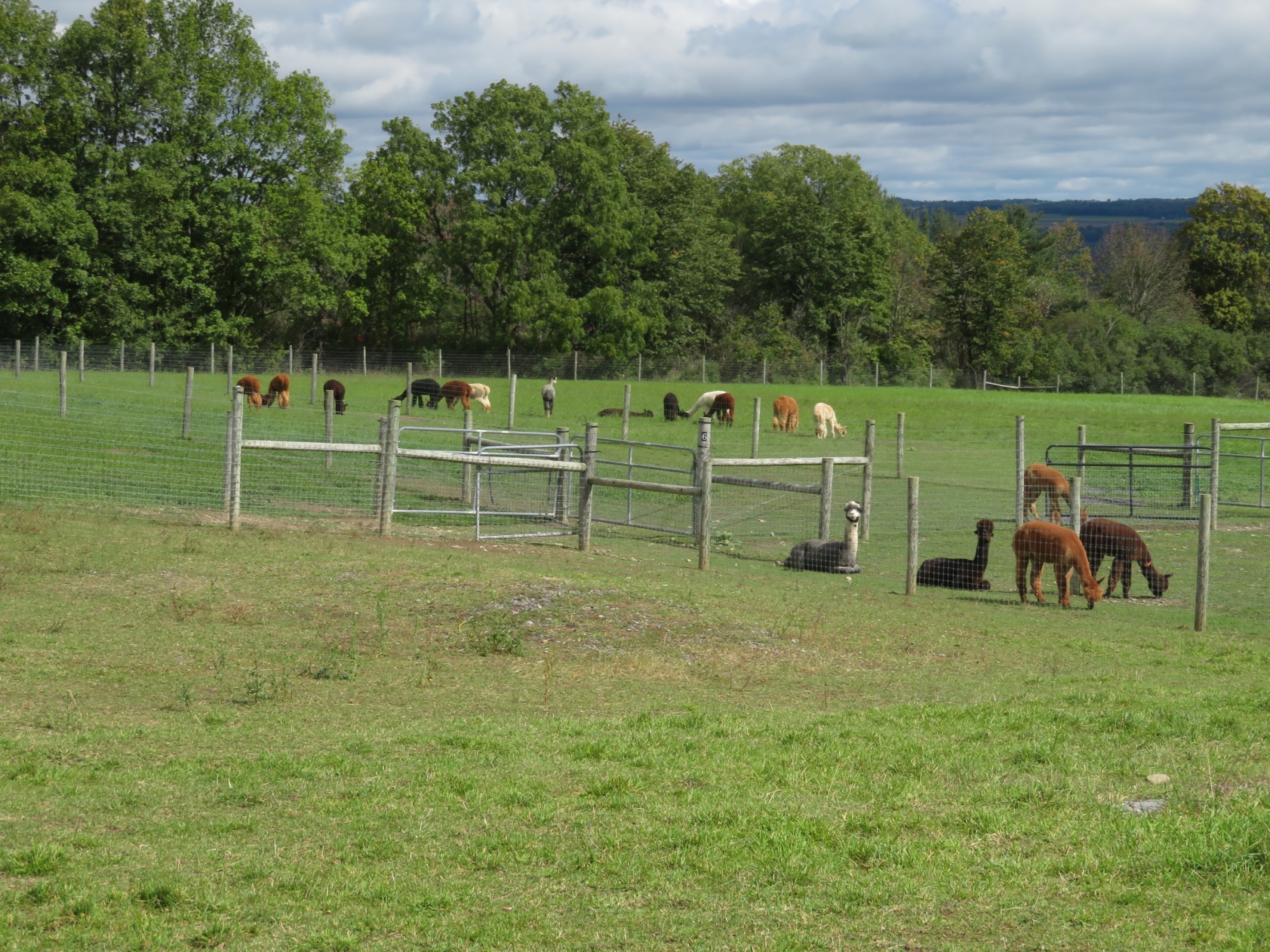 The property is located at the edge of Cayuga Lake, with pens separating mothers and their young, the older males, and the younger males. Robin King, who was our guide, explained that after the Revolutionary War, soldiers were rewarded lands for having served their country. Robin's ancestors had been granted the land and she ran the business of raising alpacas with her mother and father.
At first, we were taken into an open field with many alpacas that we could walk among. Robin explained that most alpacas are raised for their high-grade fleece, but these alpacas are raised to show at fairs, and two walls in their gift shop are filled with blue and purple ribbons from their wins.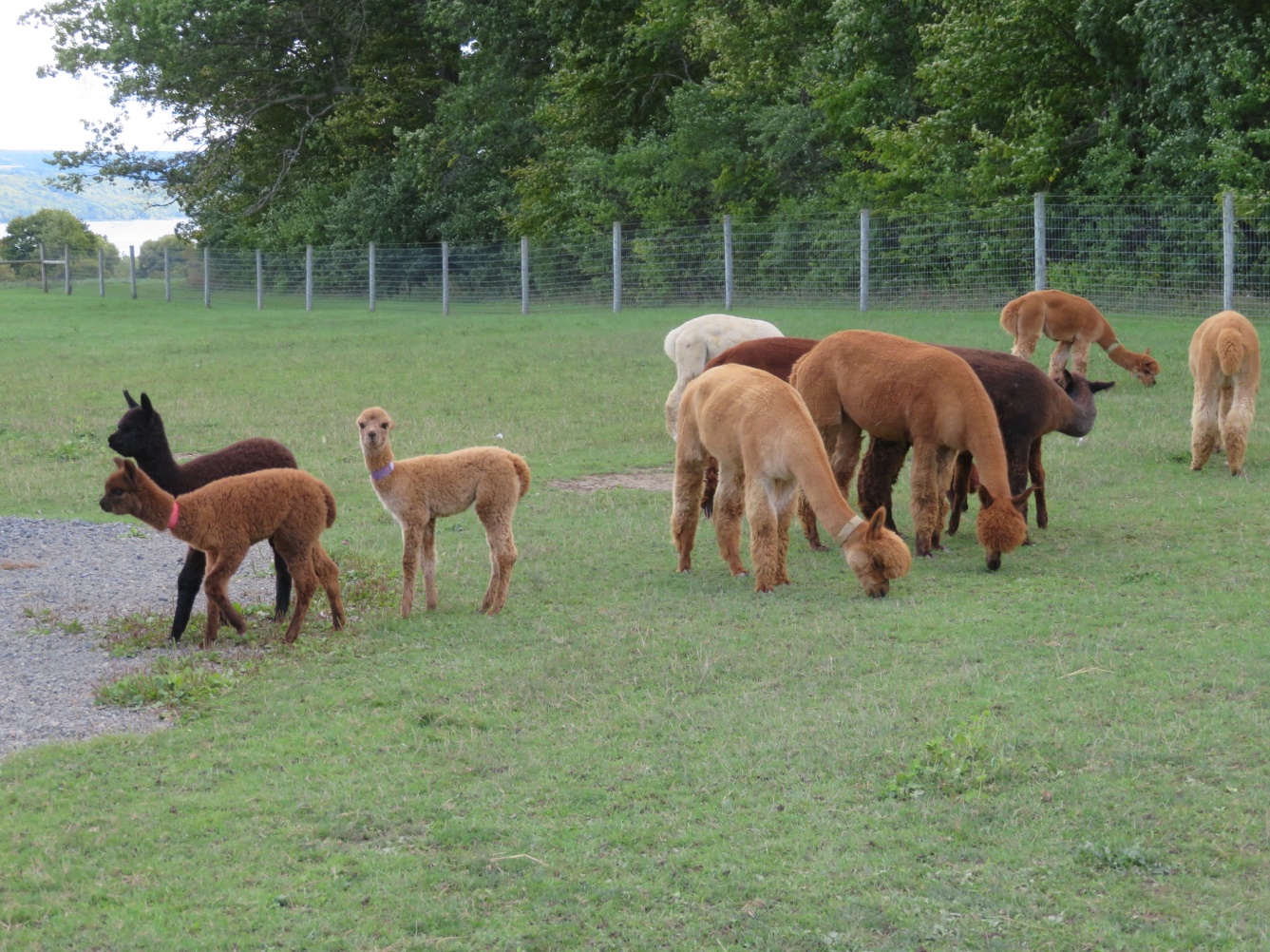 We met the herd, all of them had names and many were born that spring and were with their mothers. The babies to one year are called Crias and can weigh from 13 to 18 pounds when born. Full grown, they will weigh up to 155 pounds. An adult female that has not given birth is called a Maiden. A mother alpaca is called a Dam and gestation is for 11½ months. The males are separated out at four to six months, when they should be weaned. An adult male father is called a Sire, and a Gelding once it is castrated. We bought bags of grain so we could feed them.