Even though we were the first tour of the day, and they were hungry, they were still a bit hesitant of strangers approaching them. But the longer we were there with the food, the more bold they became, then approached boldly for attention.
We were completely won over as to their gentleness, cuteness and softness.
Next, we walked through their pasture, housing, and nursery area. Larger pens held the adult males, which are shown in the last four pictures above.
The farm had other animals. We met two Polish chickens that kept the bugs down and had fun fluffy heads and feet. There were also Bert and Ernie, two donkeys, Patches and Teddy the two goats, and Thelma and Louise their two cats.
We loved meeting all of them, but in the end had our favorites. This was mine.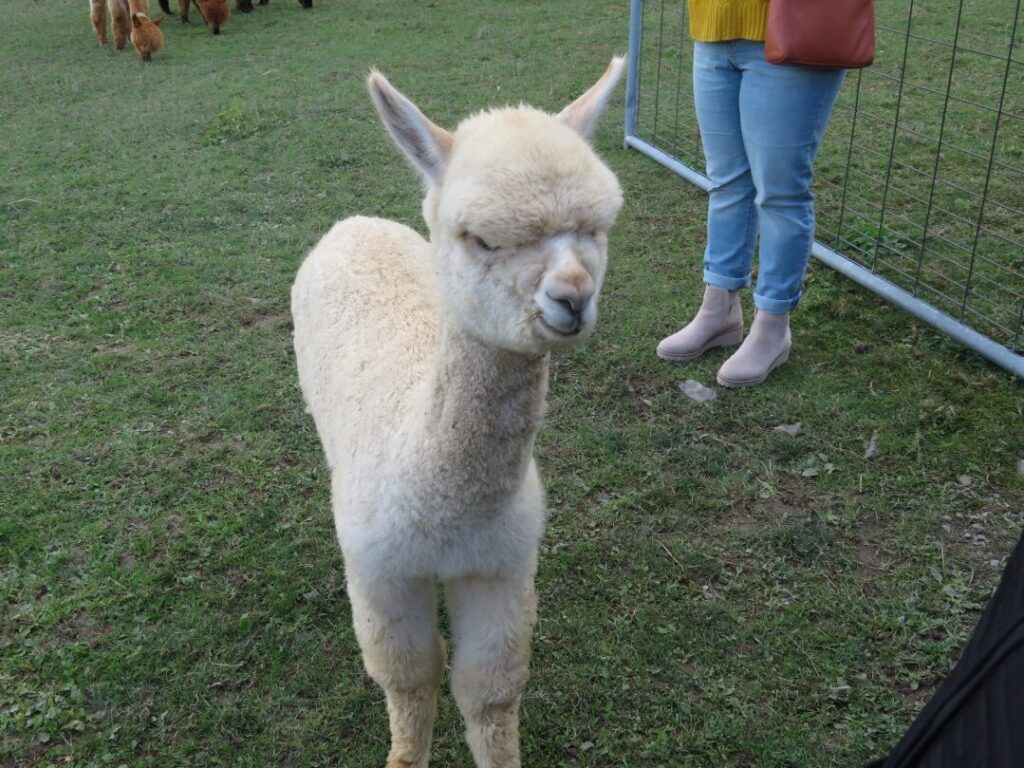 Afterward, we went into the gift shop, which offered all kinds of alpaca wool items. When I saw a small alpaca doll that was all white, I had to have it, as it would be a reminder of meeting my small white friend. An associate uses alpaca wool from another farm to make plush dolls. My husband named her Snowdrop. We had a great time, learned a lot about alpacas, and look forward to meeting more in the future.