One of the unusual mansions that overlooks the Hudson River is the Olana Home.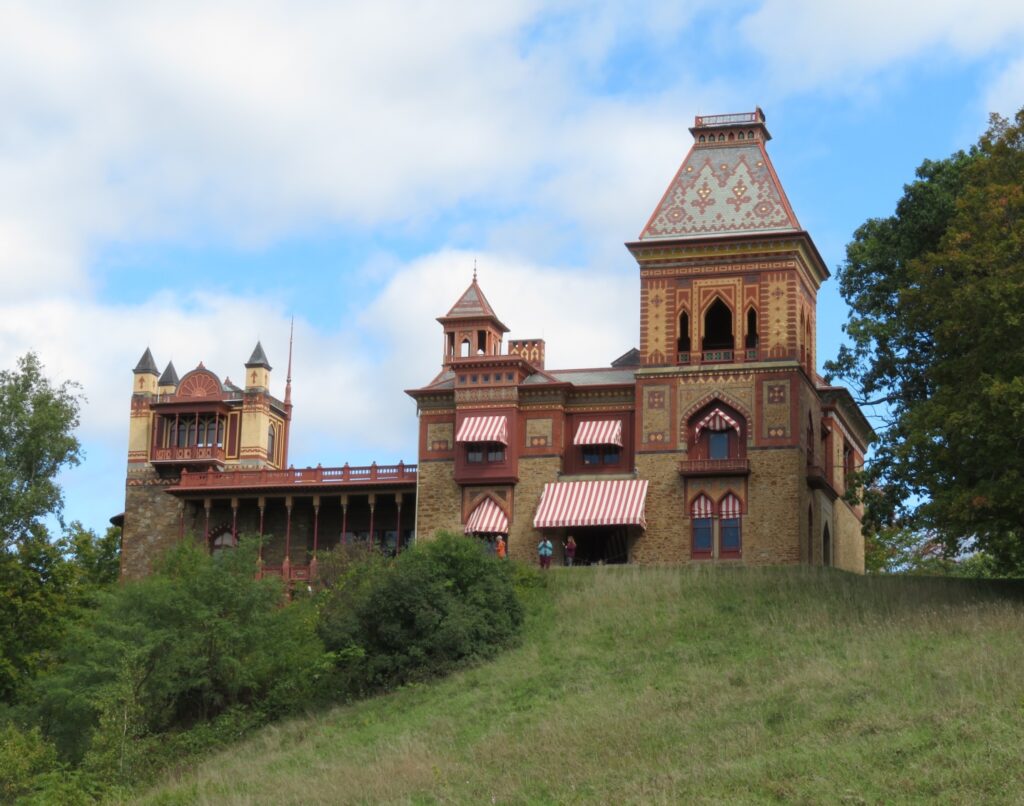 The Olana Home was built by Frederic Church beginning in 1869 and was finally completed in 1891. He married a woman named Isabel and they had four children. Church was a world traveler, architect, farmer and landscape designer; but he began as a painter, trained by Thomas Cole, beginning in 1844. Thomas Cole is known for founding the Hudson River School of landscape painting.
Church's favored subjects to paint were landscapes of Vermont, Maine, and Connecticut. The design of the house comes from his travels, utilizing aspects of some Victorian and Middle-Eastern architecture, built mostly with block masonry, and featuring tall towers, Oriental windows and fanciful porches.
High above the Hudson River Valley, at the top of a slope, Church had built what he called his house "Persian, adapted to the Occident". He employed a friend of the family, an architect who had designed some of New York's Central Park's buildings, Calvert Vaux. They worked together on the design; Vaux more so on the structural elements with rooms around a central hall, and Church more on the Oriental contributions and decorative motifs. The outside is made of wood, and colored brick, walls with ceramic tiles and stenciling, and the roof of colored slate.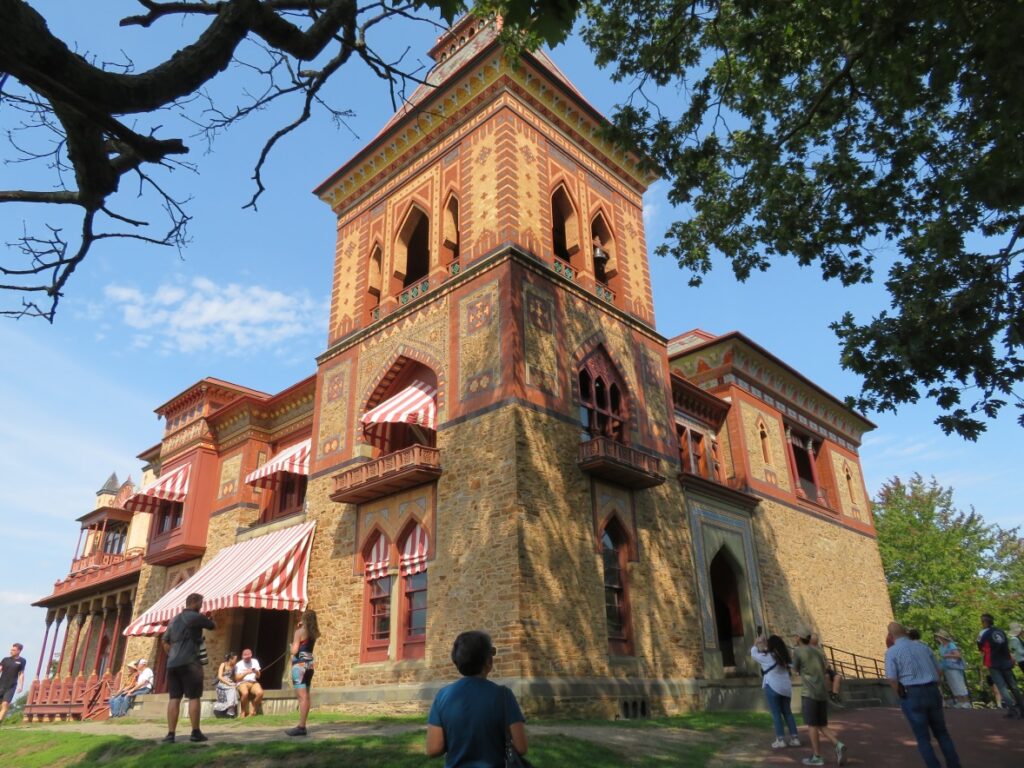 The house has many Middle Eastern design concepts; such as stone walls around a central courtyard, arched window openings, balcony woodwork, decorative tiles, a corner tower, and pronounced interior cornices. It has a mansard roof, meaning the roof has four sloping sides, each of which becomes steeper halfway down. He did take consideration of the area's climate, so the courtyard was roofed and the windows were glazed.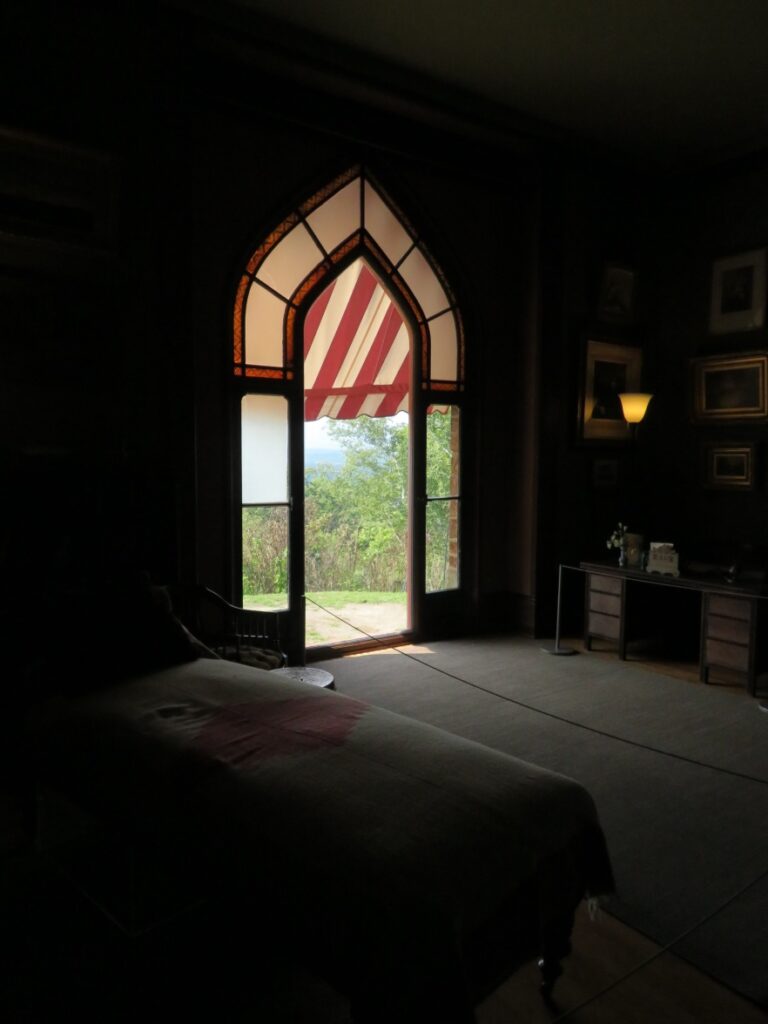 Church had the second story finished in 1872, so his family could move in and begin to enjoy the house, while the first floor decorations were completed. Church mixed his own paints to make final decisions on the colors for the home. His paint box is there to see. In 1888 he added a studio wing, a glassed-in observatory in the tower, and guest rooms below.