Within the home, the visitor can experience Church's appreciation of world civilizations in the art on the walls, the furnishings filling the rooms, and the items he and his wife collected on their many world travels.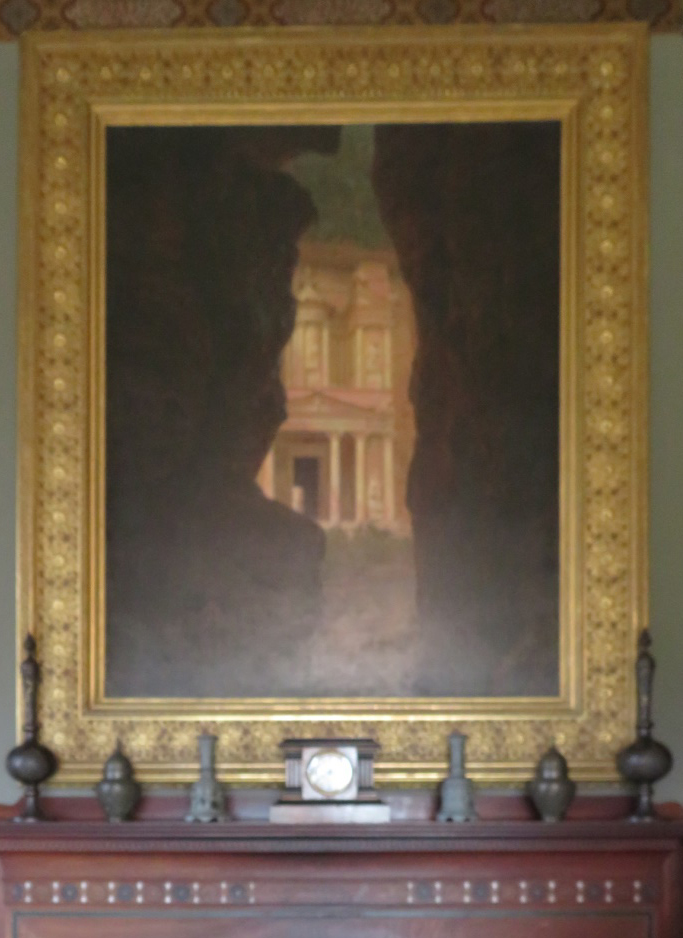 Due to his love of the Hudson River Valley and his artistic eye for vistas, he was insistent on the house having 360 degree views. Standing at the back patio, one can see the river valley below, the Hudson bridge, and mountains in the distance.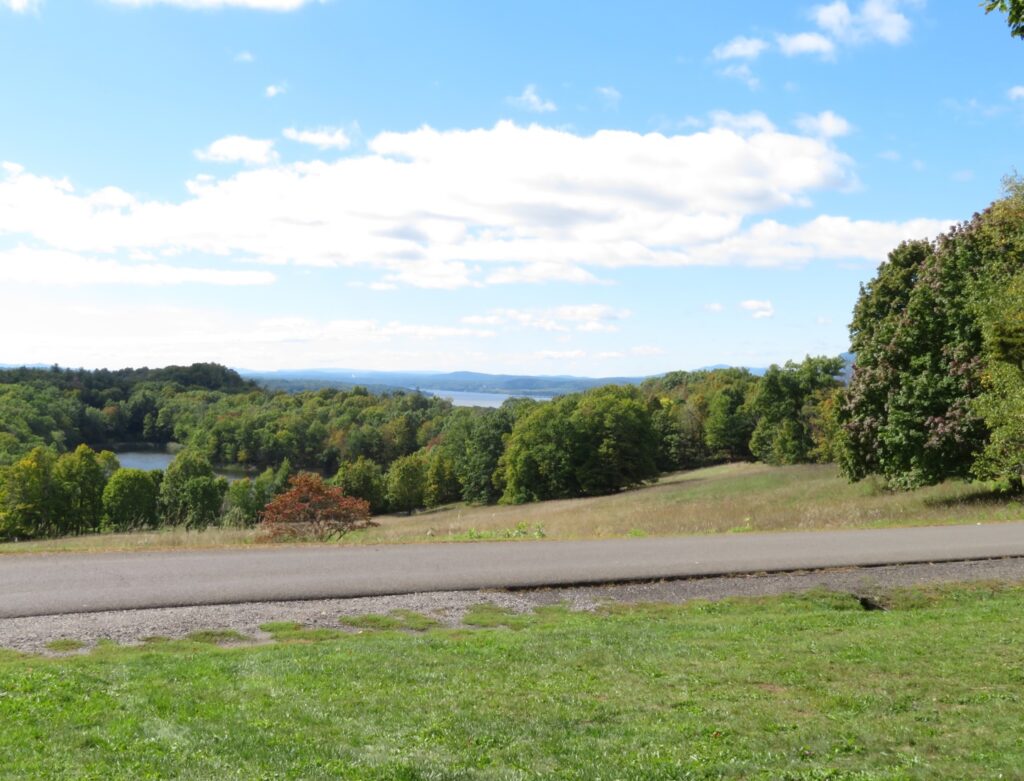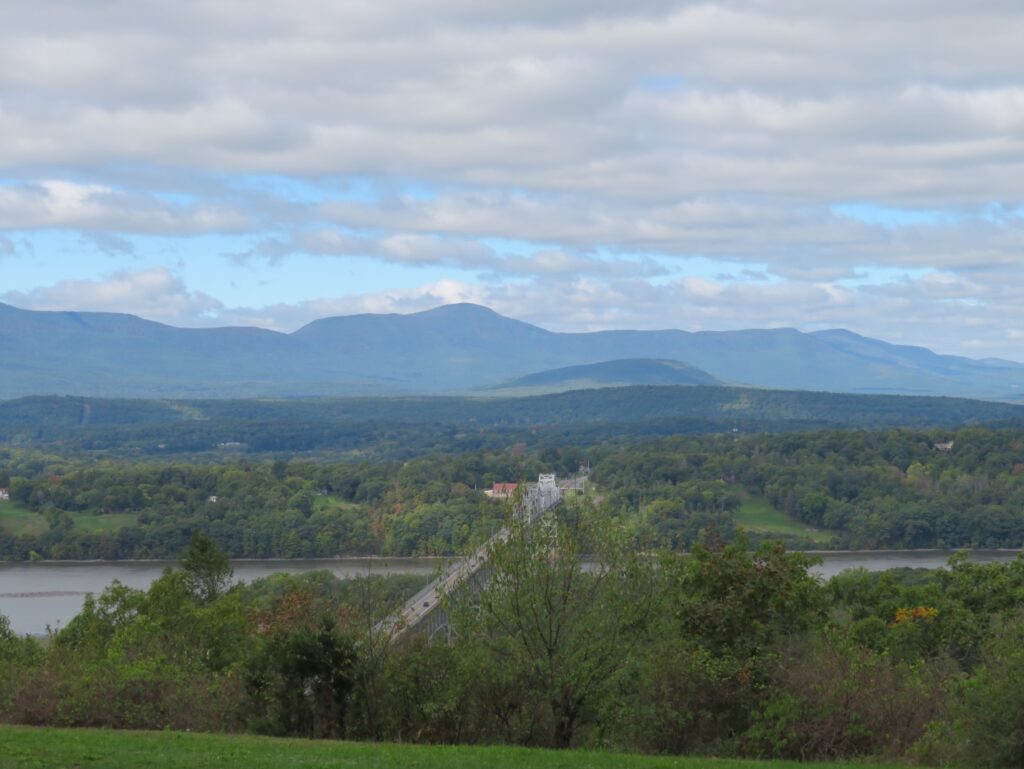 Private landowners, preservation organizations and governmental agencies have worked to keep the views intact, and they remain so today.
We were able to visit the Olana house and enjoy the downstairs 45-minute tour, and later too, the one-hour electric car tour of the property's 26 acres. We wove around the house on dirt paths, all of which Church traversed in planning the property. We saw wonderful vistas, an old farm where the ice house used to be, and the gardens, ending up with yet another wonderful view of this amazing house.