Nestled in the picturesque Finger Lakes, Sonnenberg Gardens is a New York State Historic Park offering one of the few remaining estates with a Queen Anne Victorian-style mansion and 50-acres of formal gardens. It is not to be missed.
We arrived on a brisk morning as soon as it opened. We could not see the house from the entrance, but we followed paths, passed the gift shop, café and wine center, and first entered an immense green house.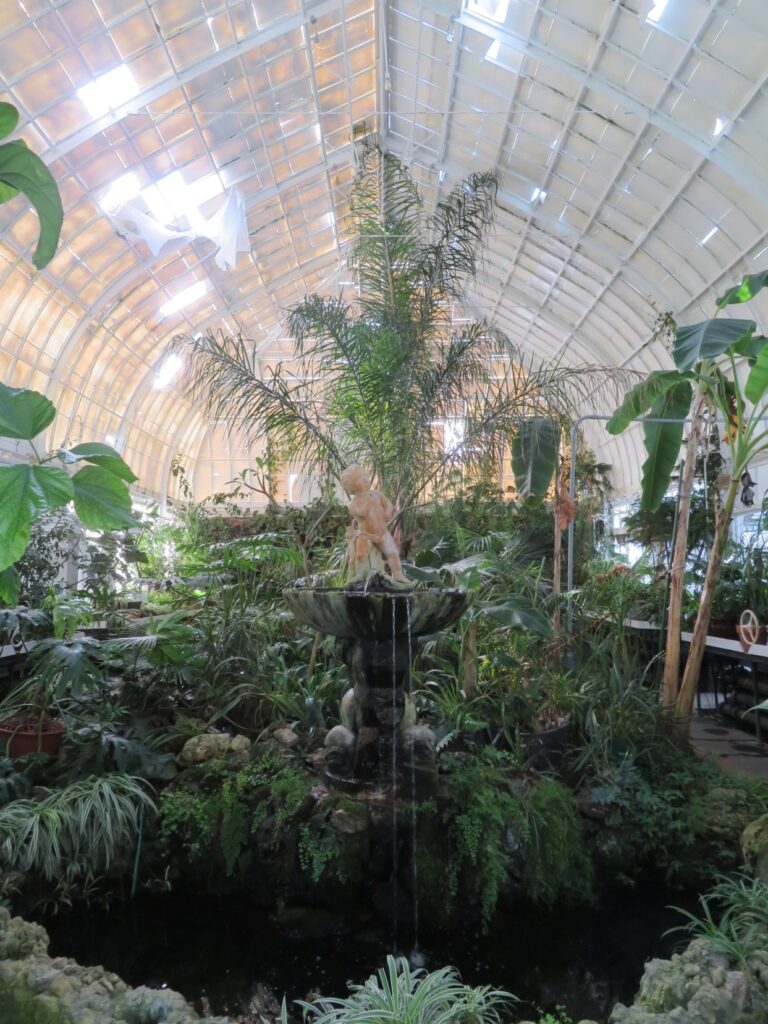 Its exterior was just as impressive with its paned glass structure over it all.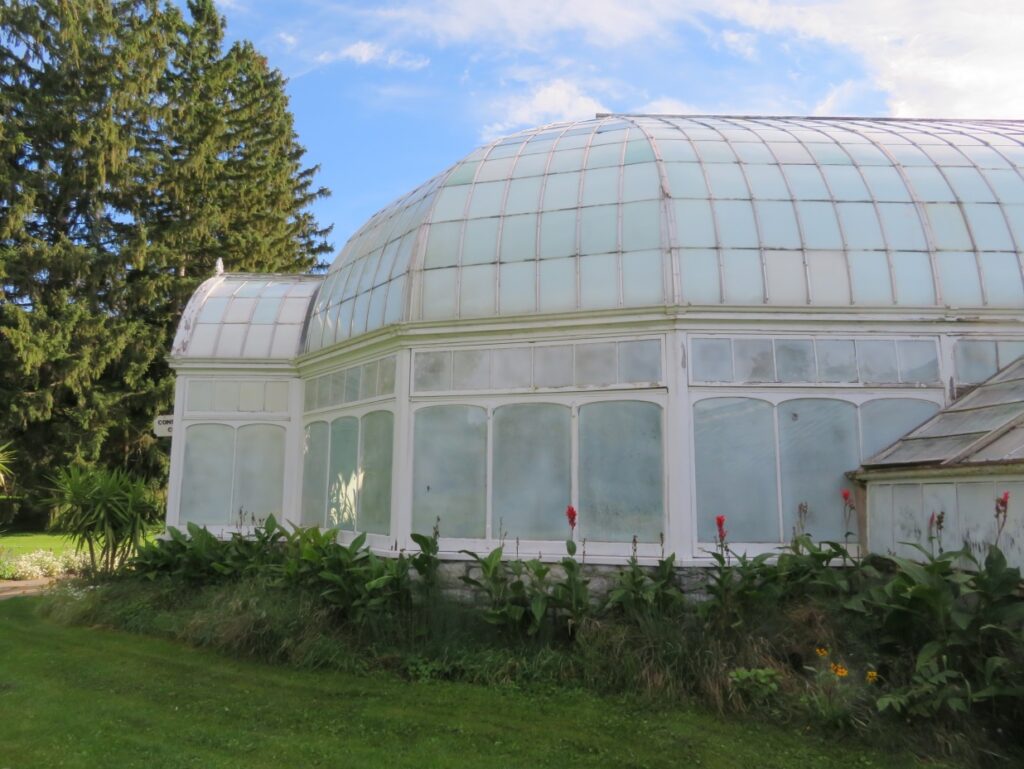 We had to follow the paths that wound through the property.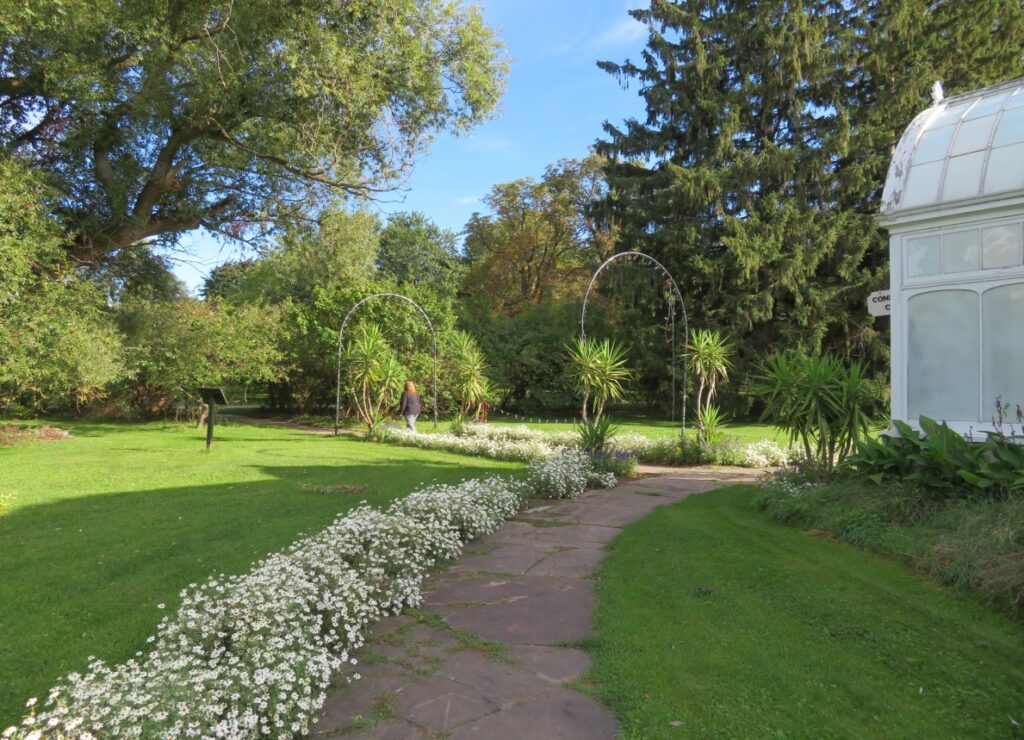 Finally, in the distance, we could see the house.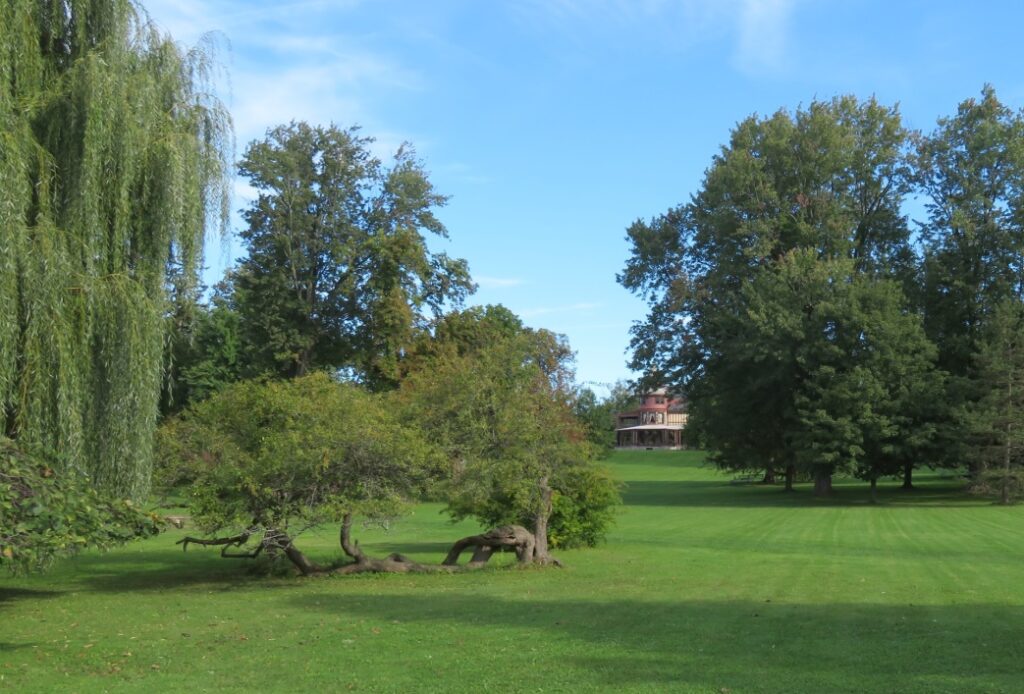 Sonnenberg, meaning "sunny hill," was the former home of Frederick Ferris and Mary Clark Thompson. He was a New York city bank financier, and she was the daughter of New York State Governor Myron Clark. As newlyweds in 1863, the Thompsons purchased a 14-acre brick farmstead near Canandaigua Lake for their summer estate. By 1887, they had purchased additional land surrounding the house and replaced the previous residence with the current three-story mansion, with the aid of architect Francis Allen. In 1889, when Mister Thompson died, more renovations continued. A wing for servants was added, along with balconies off the bedrooms on the second floor. Missus Thompson, infatuated with gardens of all kinds, traveled the world and then returned to design nine different kinds of gardens around the mansion.