A portion of her bedroom was taken up by a desk where she wrote her many letters, up to a hundred speeches per year, along with her diary.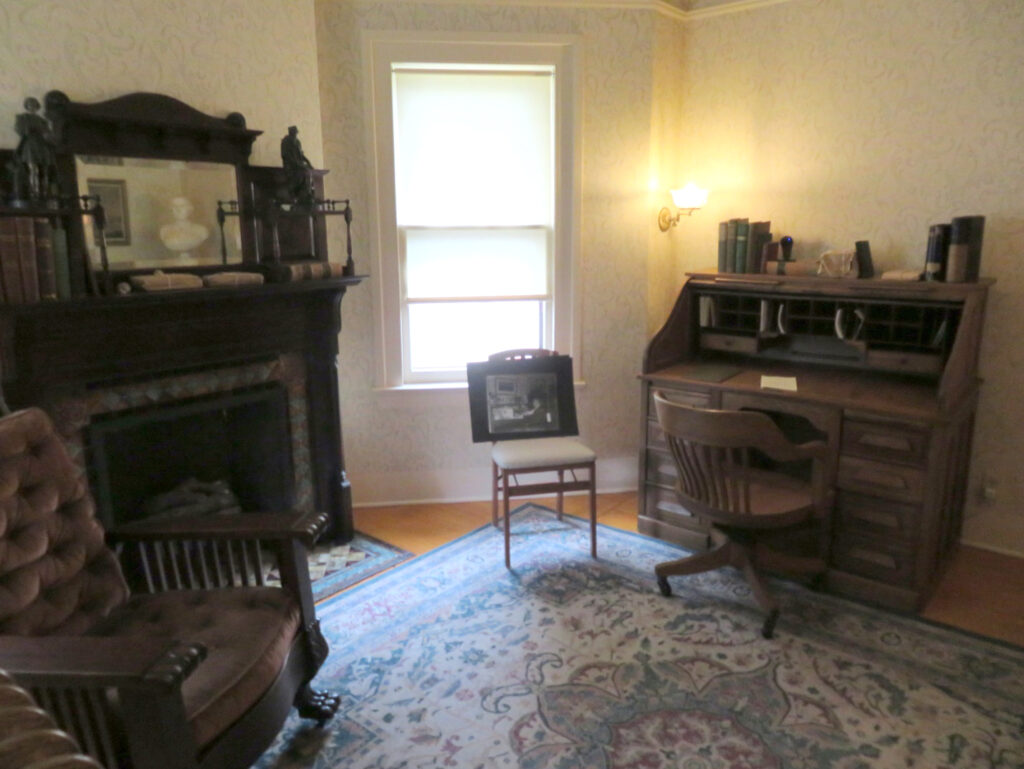 She was not alone in her endeavors. A woman named Elizabeth Stanton was at her right side, became her best friend and co-organizer. It was Stanton who did a lot of the writing for their petitions, campaign briefs, and resolutions, while Susan did the organizing. A woman named Elisabeth Griffith wrote in her book In Her Own Right: The Life of Elizabeth Cady Stanton, (1984), that "Stanton provided the ideas, rhetoric, and strategy; Anthony delivered the speeches, circulated petitions, and rented the halls. Anthony prodded and Stanton produced." Stanton is quoted as saying, "I forged the thunderbolts, she fired them."
Susan B. Anthony's career was long and pivotal in how men began to look at women. At first her many speeches and petitions were controversial, but slowly an appreciation for women's rights came to bear fruit. I won't go into details about her life, as many biographers have done a much more comprehensive job of it. Suffice to say, her fearless devotion to speaking at meetings and standing up for the issues she deemed people had rights to, earned her a fierce reputation. She was even arrested for voting when women were not allowed to.
Along with the devotion and the appreciation that she garnered from women, she is well known for her briefcase that she took everywhere she went, which held her important papers. It was so much a part of her presence, that it became a symbol for women, and a simple rhyme used in jumping rope became imbedded into a child's playtime of that era. Her briefcase can be seen in the Susan B. Anthony house museum.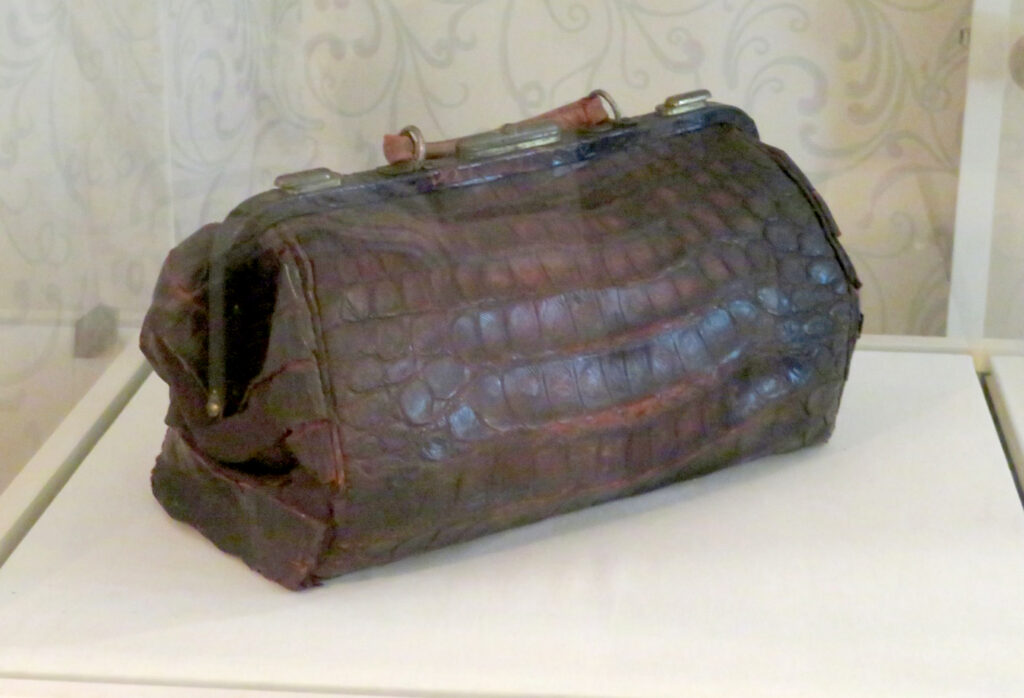 Miss Lulu had a baby, she called him tiny Tim.
She put him in the bathtub, so see if he could swim.
He drank up all the water! He ate up all the soap!
He tried to swallow the bathtub, but it wouldn't go down his throat!!
Call for the doctor!
Call for the nurse!
Call for the lady with the alligator purse!
With an alternative verse:
"Mumps!" said the doctor. "Measles!" said the nurse.
"Vote!!" said the lady with the alligator purse!!
Even though Susan B. Anthony passed away in 1906, she was one of the early rebels who began to turn the wheels that brought the Nineteenth Amendment that gave Women the right to vote. As a result, it came to be known as the Susan B. Anthony Amendment. On her eightieth birthday she was celebrated at the White House with President William McKinley. In 1979, her portrait became the first one of a woman to appear on a U.S. coin, the Susan B. Anthony Dollar, in honor of her lifelong work.