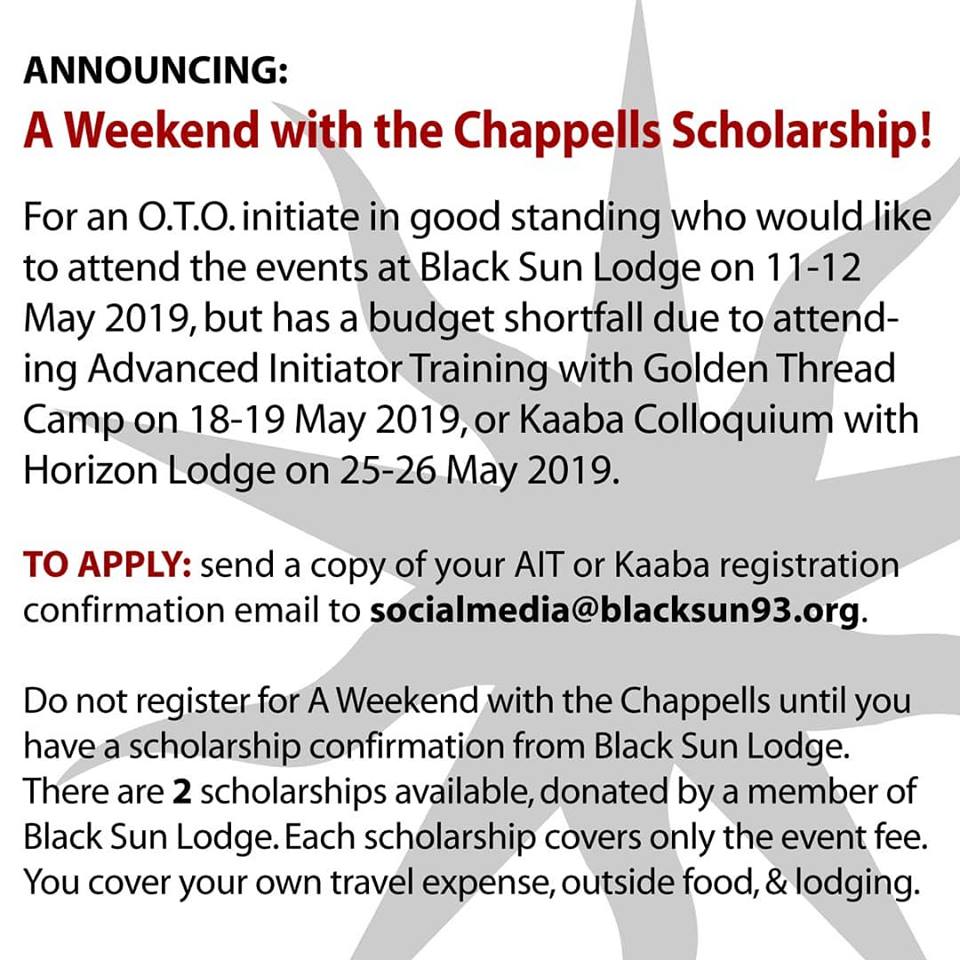 ANNOUNCING: A Weekend with the Chappells Scholarship!
For an O.T.O. initiate in good standing who would like to attend the events at Black Sun Lodge on 11-12 May 2019, but has a budget shortfall due to attending Advanced Initiator Training with Golden Thread Camp on 18-19 May 2019, or Kaaba Colloquium with Horizon Lodge on 25-26 May 2019.
TO APPLY: send a copy of your AIT or Kaaba registration confirmation email to: socialmedia@blacksun93.org.
Do not register for A Weekend with the Chappells until you have a scholarship confirmation from Black Sun Lodge. There are 2 scholarships available, donated by a member of Black Sun Lodge. Each scholarship covers only the event fee. You cover your own travel expense, outside food, & lodging.