(Suggestion: This diary is forty-seven pages long, not counting the added photographs, so you may want to enjoy it in separate sittings. It has been divided up into three parts for the three weeks that we were gone.)
Week #1
We took a deep breath of relief and lay down exhausted on the full-size bed. Out our sixth story open bedroom window, we saw the sun shining on the top of the Sweet Gum tree with its lime leaves dancing and its liquid amber globes bobbing in the breeze. It had been a long wait to get there after three years of a pandemic, a cancelled flight due to another air-traffic controller's strike, a dodging traffic-tango in a taxi from the airport, and an elevator that could barely squeeze in one person and a suitcase at a time. But we had finally reached our destination, at last arriving at our Airbnb in the 12th arrondissement in Paris. It was our ninth trip to Paris and we were glad to be back.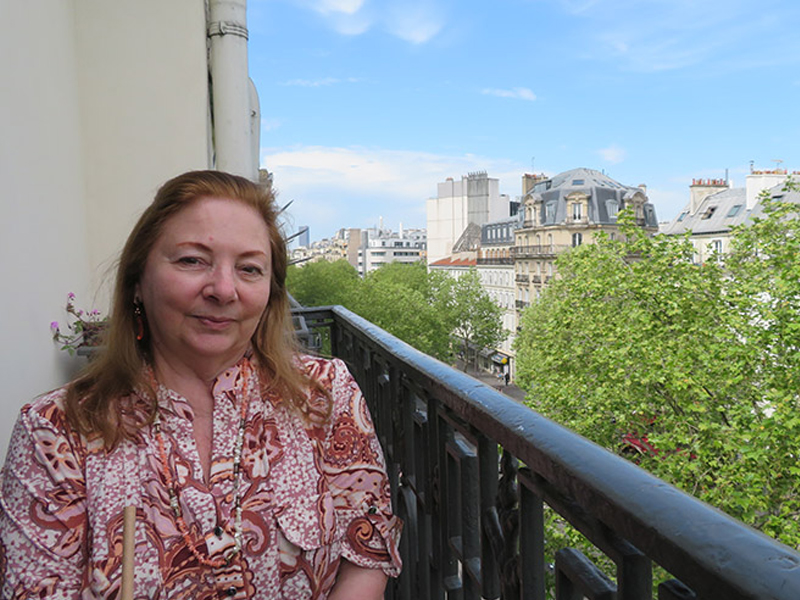 Met by the owner's cleaner, we were shown into the small, white-walled apartment that would serve as our first home base. The key words to describe the place would be centrally located and tiny. Across a golden maple floor, we rolled in our suitcases and parked them just a few feet into the tiny living room that could only fit a small green suede daybed with soft suede pillows, a low-slung fifties apple green linen chair, and a small mustard and orange inlaid wooden coffee table. The table was unique, we discovered, in that it had slide out sides for additional surfaces, presumably for maybe one other floor-seating guest. An indented shelf held a few artificial plants and a small light, but that was all.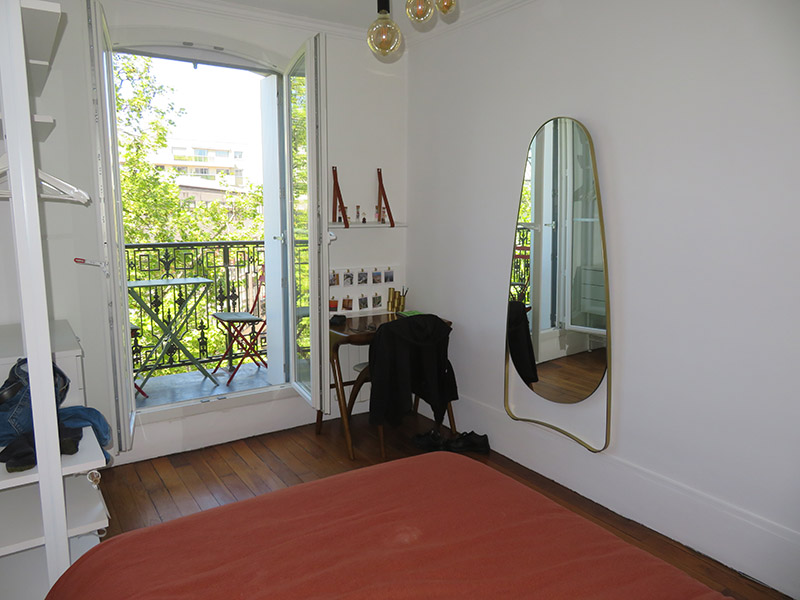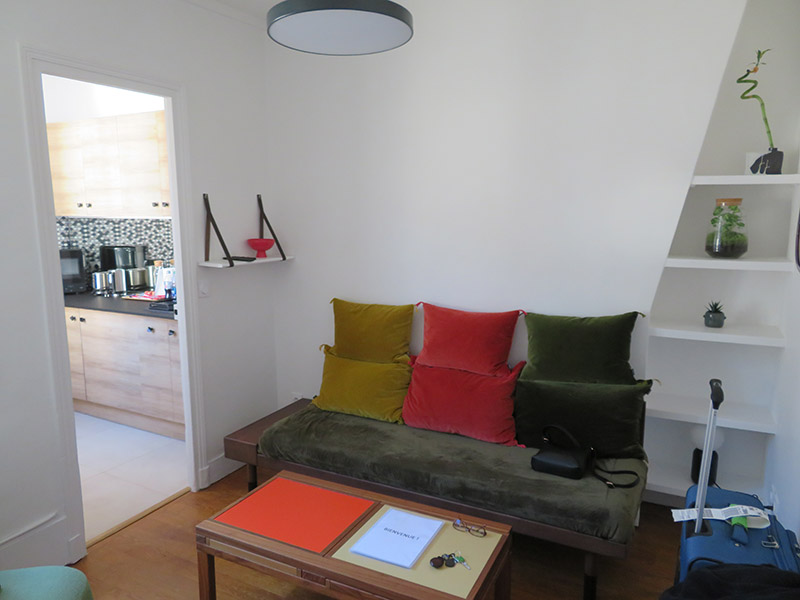 The tiny kitchen had a set of tall windows that opened on to a small inner courtyard. In the space was a small low oven, one counter to the right was backed by a mirror behind the sink that cleverly made the room appear twice the size, and the counter held the smallest coffee machine, toaster, and microwave, we never knew could exist. The bedroom had a far wall with shelves, which thankfully held both our suitcases, when we moved them in. There was a small desk in the corner, and the brown and olive green quilted bed nearly filled the room. The one gift was a tiny balcony that could barely hold a tiny wrought-iron bistro table and two chairs that overlooked the Boulevard Diderot, just two blocks from the train station.
We had meticulously planned our five days in Paris before heading south to Provence, but because of the strike detaining our departure, and rain forecasted for three of those four days, we decided to limit our plans and do only what we felt like. What we really needed was rest from our busy lives, and we were determined to still explore, but now in a more relaxed way. By the time we opened our eyes again from resting, it was nearly 9:00 p.m. The sky was still draped in a fading light. Normally we would have gone for a walk and enjoyed a meal, but we were so glad to be there that we decided to stay in. The owner had kindly left some snacks and supplies, so I opened the bottle of Chardonnay, we snacked and sat on our tiny balcony. That night a bright beaming full moon rose above us, so we toasted to the City of Light and our long-awaited return.