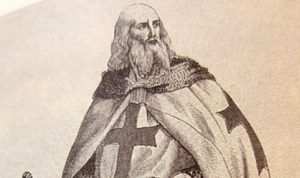 The Templar Legacy with Vere & Lita Chappell
Please join us at Golden Lotus O.T.O. Lodge on March 23rd for an engaging and illuminating account of the history of the Knights Templar and their legacy. Preceding this event will be a special Equinox Ceremony to ring in the Vernal Equinox and the beginning of Spring!
When: Saturday, March 23rd, 2019 at 2:00 p.m.
Where: Golden Lotus O.T.O.
11901 Westminster Ave
Garden Grove, California 92843
Facebook Event Page: https://www.facebook.com/events/314699165853199